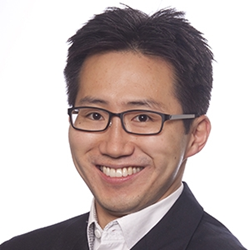 Yorba Linda, CA (PRWEB) October 30, 2015
LabRoots is hosting a new educational webinar by Inova Diagnostics titled, "Health economic value of calprotectin testing: A gastroenterologist's perspective", with KT Park, MD, MS, Assistant Professor of Pediatrics at Lucile Salter Packard Children's Hospital, Stanford School of Medicine. The webinar will be broadcast live on November 3, 2015, at 8am PT.
Patients presenting with persistent abdominal pain and diarrhea are common in clinical practice. Evaluation of these patients, assuming no alarm symptoms, can be difficult. Inflammatory bowel disease is always a possibility and while few will actually have IBD, the symptoms of IBS and IBD can overlap. Concern with a missed diagnosis of IBD leads many clinicians to request endoscopic evaluation.
Most endoscopies are negative with over half of endoscopies on individuals with non-bleeding symptoms being diagnosed with non-organic disease, usually IBS[1] Up to 70% of children and teenagers referred to a pediatric gastroenterology center for suspected IBD did not have the disease[2]. Furthermore, although endoscopic procedures are relatively common, they are invasive, costly, require patient compliance with fasting and bowel preparation, involve sedation, are subjective.
The strategy of testing for fecal calprotectin, a calcium and zinc binding protein complex found in neutrophil cytosolic protein, utilizes non-invasive diagnostic testing to stratify patients in need of endoscopic confirmation, reducing costs and improving the overall patient healthcare experience.
Featured speaker Dr. KT Park is an Assistant Professor in the Division of Gastroenterology, Department of Pediatrics, and a Stanford Health Policy faculty associate. He serves as the Co-Director of Stanford Children's IBD Center and the medical director of the Short Stay Infusion Unit at Stanford Children's Health. Dr. Park's current NIH-funded research is to discover cost-effective ways to manage Crohn's disease and ulcerative colitis. Recently, his work has focused on two clinical pathways to improve value of care: best use of expensive but effective biological therapies and optimal ways to monitor intestinal inflammation using a non-invasive stool biomarker in fecal calprotectin.
Calprotectin is a protein that is extruded when there is cell death of intestinal neutrophils and macrophages, reliably detecting inflammation in the gastrointestinal tract. Partnered with investigators representing both breadth and depth of different expertise – including sub-fields in medicine, business, psychology, management science, engineering, economics, and industry – Dr. Park and his team seek to apply existing large data with clinician observations in patient care to translate quality-improvement ideas into hypothesis-tested and easily-implementable care strategies in the management of chronic gastrointestinal diseases, particularly those with child health significance.
The complementary webinar, hosted by LabRoots, will be presented on November 3, 2015, at 8 AM Pacific, 11 AM Eastern
For full details and free registration, click here.
About Inova
Inova Diagnostics is redefining autoimmunity by delivering solutions which anticipate the needs of the autoimmunity laboratory by improving the efficiency and quality of testing, and developing new biomarkers to improve patient care. Our innovative systems include BIO-FLASH®, a rapid-response chemiluminescent analyzer, QUANTA-Lyser®, for increased EIA/IFA processing flexibility, and QUANTA Link® data management system to make workflow management easy.
About LabRoots:
LabRoots is the leading professional networking website designed to connect all science verticals. Founded in March 2008, LabRoots' vision was to connect the scientific world leveraging a myriad of unique features and tools, discovering meaningful collaborations across geographic boundaries and fields of expertise. LabRoots is the owner and producer of BioConference Live – which has grown into the world's largest series of virtual events within the Life Sciences and Clinical Diagnostics community.
1. Yang Z, Clark N, and Park KT. Effectiveness and cost-effectiveness of measuring fecal calprotectin in diagnosis of inflammatory bowel disease in adults and children. Clin Gastroenterol Hepatol 2014; 12(2): 253-262.
2. Van de Vijver E, Schreuder A, Cnossen W, Muller K, and van Rheenen P and the North Netherlands Pediatric IBD Consortium. Safely ruling out inflammatory bowel disease in children and teenagers without referral for endoscopy. Arch Dis Child 97:1014-1018.