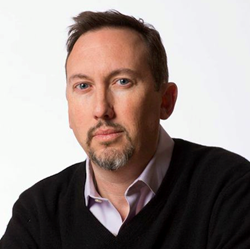 Yorba Linda, CA (PRWEB) October 30, 2015
AMPK, a highly conserved sensor of cellular energy status, is found in all eukaryotic cells and maintains metabolic homeostasis by reprogramming growth, metabolism, and autophagy in the face of cellular stresses. AMPK is activated by direct binding of AMP and ADP to its regulatory subunits, which enhances its phosphorylation by the upstream kinase LKB1, a tumor suppressor gene frequently inactivated in sporadic human lung and cervical cancer. In addition to this direct connection to cancer, AMPK is activated by a number of diabetes therapeutics, leading to the close examination of the role of LKB1 and AMPK in genetically engineered mouse models of cancer and diabetes. It is increasingly clear that LKB1 is a unique, energy-state sensitive regulator of growth and metabolic reprogramming that mediates its effects through AMPK.
Cell Signaling Technology is sponsoring a new, free educational webinar, "Advances in AMPK and Autophagy signaling," featuring Reuben Shaw, PhD, Professor at the Molecular and Cell Biology Laboratory, and Deputy Director of the Salk Cancer Center, Salk Institute for Biological Studies. The webinar will be broadcast live on November 4, 2015 at 11am PT.
Over the past decade, the Shaw laboratory has combined phospho-proteomic, genetic, and bioinformatic approaches to identify highly conserved direct substrates of AMPK that mediate its effects on metabolism and growth control. These studies have led to the identification of components of the mTOR signaling pathway, the autophagy pathway, and transcriptional regulators of metabolism, all as direct substrates of AMPK. In addition, a significant effort has gone into characterizing the downstream kinase ULK1, a highly conserved kinase involved in autophagy initiation, and remarkably the only protein kinase in the core autophagy pathway. The team has recently developed small molecule inhibitors of ULK1 and tested their utility in proof-of-principle cell culture studies, blocking autophagy in combination with other targeted cancer therapies.
Reuben Shaw has been the recipient of multiple prestigious awards, including that of a young investigator from both the American Cancer Society and the American Diabetes Association. He was named a V Foundation for Cancer Research Scholar in 2006 and a Howard Hughes Medical Institute Early Career Scientist in 2009. In 2014, he was appointed as the Deputy Director of the NCI-funded Salk Institute Cancer Center.
The complementary webinar, hosted by LabRoots, will be presented on November 4, 2015, at 11 am PT/2 pm ET.
For full details and free registration, click here.
About Cell Signaling Technology
Active in the field of applied systems biology research, particularly as it relates to cancer, CST understands the importance of using antibodies with high levels of specificity and lot-to-lot consistency. It's why we produce all of our antibodies in house, and perform painstaking validations for multiple applications. And the same CST scientists who produce our antibodies also provide technical support for customers, helping them design experiments, troubleshoot, and achieve reliable results.
About LabRoots
LabRoots is the leading professional networking website designed to connect all science verticals. Founded in March 2008, LabRoots' vision was to connect the scientific world leveraging a myriad of unique features and tools, discovering meaningful collaborations across geographic boundaries and fields of expertise. LabRoots is the owner and producer of BioConference Live – which has grown into the world's largest series of virtual events within the Life Sciences and Clinical Diagnostics community.