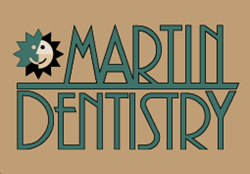 Indianapolis, IN (PRWEB) October 30, 2015
Drs. Matthew Martin, Stephanie Martin, and Lynn Marshall with Martin Dentistry are celebrating Dental Hygiene Month this October by offering dental anxiety patients sedation dentistry in Indianapolis, IN. With the help of sedation dentistry, patients can receive the care that they require, with a decreased risk of anxiety associated with the procedures.
Sedation dentistry in Indianapolis, IN, is designed to help patients relax, creating a more comfortable experience with dental exams and procedures, that they may otherwise avoid due to anxiety. This condition arises when patients experience fear or other strong emotions of apprehension associated with dental care. It can severely inhibit a person's ability to receive appropriate treatment which they may require.
Although dental anxiety is the number one reason for undergoing sedation dentistry, patients with other conditions may also benefit from it as well; this includes those with sensitive teeth and a severe gag reflex. Those with complex dental issues, who are embarrassed about the state of their teeth and may have little time to complete treatment, may also find sedation to be the answer to their problem. Sedation dentistry is easy to undergo as well. The doctors offer two types of sedation dentistry at their Fishers and Indianapolis, IN, locations. Nitrous oxide, or laughing gas, is one of the most widely used types of sedation in the dental field. It is a clear, odorless gas that patients inhale, which almost immediately begins to take effect. Alternatively, the doctors also offer oral sedation, which allows patients to be extremely relaxed but awake during the treatment process.
No matter what type of sedation you choose to manage your dental anxiety, the doctors ensure that each patient is comfortable and prepared, prior to receiving treatment. Those who would like to learn more about sedation dentistry in Indianapolis, IN and Dental Hygiene Month are invited to contact the doctor's office to schedule an appointment.
About the Doctor
Martin Dentistry is a general practice offering personalized dental care in Fishers and Indianapolis, IN. Drs. Matthew Martin, Stephanie Martin and Lynn Marshall are experienced dentists committed to providing patients with innovative technologies and comfortable clinical care. The practice prides itself on delivering trust, comfort, care, quality and value, and welcome patients at both of their office locations from neighboring areas. The doctors offer a variety of dental services including laser dentistry, preventative and cosmetic dentistry, dental implants, orthodontics and more. The Indianapolis location's hours are Monday 9am-6pm, Tuesday thru Thursday 7:50am-5pm and Friday 7am-3pm. Office hours at the Fishers location are Monday and Tuesday 8am-5pm, Wednesday and Thursday 8am-6:30pm and Friday 7am-3pm. To learn more about Martin Dentistry and the services available please visit their website at http://www.martindentists.com.