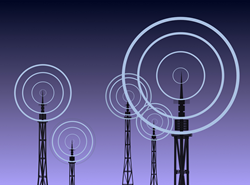 V-Person technology helps customers get answers faster and reduce stress on contact centers which has been proven by our pilot program.
Stamford, CT (PRWEB) November 03, 2015
Creative Virtual, a worldwide leader in self-service solutions and intelligent virtual assistants, is pleased to announce that it continues to increase its penetration in the Telecommunications/Cable sector with its latest deployment of V-Person, Creative Virtual's Intelligent Virtual Assistant (IVA) technology. A leading wireless provider has moved from the pilot stage to full scale implementation, and will deploy V-Person on their website and on mobile devices to help thousands of users self-serve and reduce call center and live chat volumes on a daily basis.
According to Gartner Analyst Brian Manusama, "today's customers own the conversation they are having with your organization. They are more self-reliant and self-sufficient than ever before, wanting to take care of business via their preferred mode of engagement whenever convenient. Research shows that over 75% of customers prefer to use self-service and that they expect a self-service option in the different engagement channels."1
The V-Person will help users by providing direct answers to their questions and directing users to the appropriate website pages that support their queries. The system is also integrated with live chat to ensure seamless handovers to live agents for more complex customer queries.
"V-Person is very effective at helping users find answers on websites that have very large amounts of content that can be overwhelming for customers," says Richard Simons, CEO of Creative Virtual USA. "V-Person technology helps customers get answers faster and reduce stress on contact centers which has been proven by our pilot program. The results from this telco pilot are the best results we've seen to date in the U.S. and resulted in a full-scale implementation across their website."
After a very successful pilot, V-Person will be rolled out across the site. This latest deployment expands Creative Virtual's footprint into the Fortune 1000 market and deepens our engagement with our client base.
To learn more about our V-Person technology, please visit http://www.creativevirtual.com/us.
1 Gartner, Best Practices for Implementing Customer Self-Service, Brian Manusama, 11 September 2015
ABOUT CREATIVE VIRTUAL
Creative Virtual is a world leader in self-service solutions that enable anywhere, anytime customer engagement between brands and their customers. Leading global organizations including Time Warner Cable, HSBC, Verizon, Chase, InterContinental Hotels Group, and Autodesk rely on our award-winning V-Person™ technology to improve their customer support experience, increase sales, reduce costs and build brand loyalty.
Backed by an experienced, expert team as well as an extensive partner network, our innovative virtual agent, knowledge management and business intelligence platform empowers organizations to provide customers with consistent, accurate, personalised and seamless omnichannel engagement across web, mobile, social, SMS, contact center and IVR channels. Delivering significant contact deflection and reductions in average call handling times, as well as increased first contact resolution, together with powerful customer analytics and outcome tracking, the V-Person platform is the most compelling self-service product in the world today.
Creative Virtual has operations in the United States, UK, the Netherlands, Australia, New Zealand, India, Singapore and Hong Kong. For more information about Creative Virtual and V-Person technology, please visit our website at http://www.creativevirtual.com.