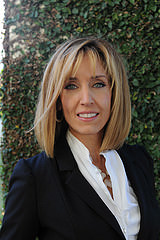 Online merchants should pay close attention to transaction disputes as part of their risk management strategy, because high chargeback rates are frequently a sign of retail fraud.
Tampa Bay, FL (PRWEB) November 02, 2015
While many Internet retailers anticipate "Black Friday" as the kickoff to the holiday shopping period, a recent National Retail Federation survey revealed that about 40 percent of consumers begin their shopping before Halloween, including 46 percent of women and 33 percent of men (1). To help online merchants protect their holiday season profits, Chargebacks911—a leading dispute mitigation and risk management firm—is publicizing the top U.S. locations for chargebacks, starting with the Northeast region, and providing actionable tips to prevent retail fraud.
According to a Chargebacks911 analysis of 500,000 chargebacks and related transactions from ecommerce purchases made in 2013, dozens of U.S. cities had chargeback rates that exceeded the 1% threshold set by Visa and MasterCard. Within the Northeast region, the 10 cities/ZIP codes with the highest chargeback statistics include:

17% chargeback rate: Port Washington, NY (11050)
15% chargeback rate: Astoria, NY (11105)
13% chargeback rate: Plainview, NY (11803)
12% chargeback rate: Danvers, MA (01923); Carteret, NJ (07008); Point Pleasant Beach, NJ (08742); East Elmhurst, NY (11370); Massapequa Park, NY (11762); Albany, NY (12203); and Philadelphia, PA (19115)
The chargeback process was originally created as a form of consumer protection to provide recourse to individuals who were victims of identity theft, merchant errors or unethical business practices. However, some consumers have begun abusing the chargeback privilege and using it to obtain merchandise without paying for it, which is often referred to as friendly fraud, chargeback fraud or cyber-shoplifting.
"Online merchants should pay close attention to transaction disputes as part of their risk management strategy, because high chargeback rates are frequently a sign of retail fraud," warned Monica Eaton-Cardone, co-founder and Chief Operating Officer of Chargebacks911. "Beyond losing merchandise and profits, Internet retailers can face additional fees and consequences in relation to chargebacks, particularly if they exceed the 1% threshold set by acquiring banks. Our goal in pinpointing locations with higher-than-average chargeback rates is to allow merchants to perform due diligence on orders originating from or shipping to those cities."
Eaton-Cardone says there are a number of other steps online retailers can take to minimize their risk of cyber-shoplifting. Below, she shares three of her top tips for incoming orders:

Require a Card Security Code: For all credit card orders, be sure to obtain a valid card verification code (CVC). Not only does this help prevent cybercriminals from placing fraudulent orders with stolen card data, but it can serve as valuable evidence in a chargeback dispute.
Collect and Compare IP Addresses to Physical Addresses: By capturing a customer's IP details, merchants can identify the physical location associated with an IP address and confirm if it matches the billing and/or shipping address. This information can be used to flag suspicious orders as well as help prove the legitimacy of a disputed transaction.
Use Both Automated and Manual Analysis: Manually approving all transactions can be costly and time consuming, while automated systems may decline legitimate orders or miss potential fraud. For optimal results, choose a risk management solution/partner that combines both advanced technology and human expertise.
For additional strategies, Eaton-Cardone advises online retailers to download Chargebacks911's free chargeback prevention eBook and to watch for forthcoming announcements, which will feature the top chargeback locations in other U.S. regions.
To learn more about Chargebacks911 and its risk management solutions, visit http://chargebacks911.com.
About Global Risk Technologies and Chargebacks911:
Global Risk Technologies is most known for its role in payment processing solutions that cater to each side of the value chain: Chargebacks911.com and eConsumerservices.com. The firm is headquartered in Tampa Bay, Florida, with offices in Ireland and Atlanta. They have approximately 350 employees worldwide and currently manage over 200MM transactions worldwide each month.
Chargebacks911 is a division of Global Risk Technologies, and was developed specifically for merchants to offer immediate aid through proprietary technology and provide the necessary function that gives merchants the freedom to focus on their core competency and optimize their in-house skill set. Chargebacks911 focuses on chargeback mitigation and risk management. They specialize in servicing Internet merchants and acquiring banks, offering dispute response solutions and deep analytics. Chargebacks911 works with their client base to help them keep dispute rates down and retain their ability to accept credit cards. For more information, visit http://www.chargebacks911.com.
1. Cho, Janet H. "2015 Holiday Sales Expected to Rise 3.7% This November and December, National Retail Federation Says"; The Plain Dealer/Cleveland.com; October 13, 2015. cleveland.com/business/index.ssf/2015/10/2015_holiday_sales_expected_to.html