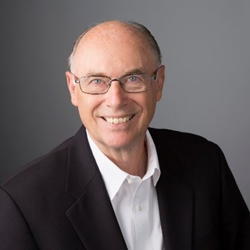 "Vulcan Systems' staff and clients will be tapping Whitney's background to design and build all manner of equipment.
Moberly, MO (PRWEB) November 03, 2015
One of the pre-eminent authorities among industrial dryer manufacturers has joined Vulcan Systems, a global leader in environmental services and a wholly-owned subsidiary of Worldwide Recycling Equipment Sales LLC, based in the small north-central Missouri town of Moberly.
John Whitney is now the senior technology consultant for Vulcan, which offers a one-stop source for thermal process equipment used in a variety of industries and applications.
Vulcan Systems' innovative technology is used to solve its clients' clean energy needs. The firm's equipment and thermal process systems are all designed in-house by Vulcan engineers and manufactured in the Vulcan facility.
Vulcan exports, commissions and trains customers' personnel to operate its equipment in some 80 countries around the globe.
Whitney has most recently headed JP Whitney & Associates, his consulting firm based in Frisco, Texas. He has 12 years in private practice focused on waste management and recycling, 20 years as vice president of research and development at Rineco Chemical Industries and three years as senior process engineer at Therma-Flite Inc.
In the past 35 years, the new Vulcan consultant has collected 16 issued patents in the waste management and recycling fields, with an emphasis on thermal processes. He often lends his expertise to thermal process applications, gasification, incineration, drying and thermal desorption for waste management.
Whitney possesses broad core competencies acknowledged by the waste management and recycling industries, Floyd E. Riley, founder of Worldwide, noted. Those areas of Whitney's expertise, include both chemical and mechanical technologies.
"He's been tasked with solving some of the most difficult process design and startup issues for some of the largest waste management companies in our industry," added Jeff Sayre, President/CEO of Vulcan® Systems, whose firm celebrates its 11th anniversary in November.
"Vulcan Systems' staff and clients will be tapping Whitney's background to design and build all manner of equipment to safely process nearly all types of waste containing hydrocarbons," Sayre said.
Vulcan is a dedicated 21st Century design-build-service manufacturer of custom-built equipment for drying, calcining and thermal desorption processes, Sayre explained. "Our experienced and highly-qualified team can design and manufacture a system to fit a client's specifications, provide on-site installation, commissioning, training and maintenance support over the lifetime of each project," he said.
Nico Scheeres, an internationally prominent thermal desorption scientist from Capetown, South Africa, is Vulcan Systems' executive vice president. Scheeres and his staff welcome prospective clients and return customers to Vulcan Systems' industrial campus from around the globe. "Vulcan Systems' one-of-a-kind research and development facility, testing center and its sprawling inventory runway have made the company a dominant force in the industry," Scheeres said.
He added that Vulcan has a diverse, multi-lingual staff supporting its global marketplace. "We've answered difficult questions about remediation of contaminated soils in virtually every language," Scheeres said. "We pride ourselves on offering our guests great American hospitality, food and culture, while listening and learning how to fill their most challenging industrial dryer needs," he added.
Whitney will be consulting with Sayre, Scheeres, their staff and clients from Moberly and on site as needed. He may be reached at http://www.vulcansystems.com, or at 660-263-7575, and jwhitney(at)vulcansystems(dot)com.