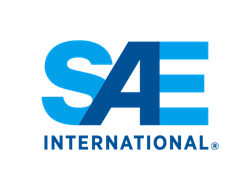 This symposium will address the automotive engineering technical standards, processes and techniques necessary to comply with associated CARB, EPA, and European Commission regulations
WARRENDALE, Pa. (PRWEB) October 30, 2015
Industry experts will address and discuss many relevant, on-board diagnostics technology topics at the SAE 2016 On-Board Diagnostics Symposium – Europe, to be held Feb. 29-March 2, in Stuttgart, Germany.
This symposium will address the automotive engineering technical standards, processes and techniques necessary to comply with associated CARB, EPA, and European Commission regulations. A wide range of subject matter experts from the OBD world, including legislators such as Mike Regenfuss of the California Air Resources Board (CARB), will speak at this event. These presenters will provide information pertaining to the latest regulations and how these impact OEMs, suppliers, and other industry professionals. In addition, this event also allows time for interfacing, group networking, and personal discussions with leading international OBD practitioners.
"Call for Presentations" - SAE International is seeking professionals to providing experience and expertise in OBD technologies, regulations and standards for the symposium's technical sessions. Potential presenters are invited to submit presentations, including the title and author's contact information, by: December 31, 2015. Abstracts should be submitted to Brandie.Schandelmeier(at)sae(dot)org for consideration into the program.
The SAE 2016 On-Board Diagnostics Symposium-Europe will be presented in English – including all technical sessions, keynotes, and materials. On-site translation is not scheduled for this event.
For more information about the SAE 2015 On-Board Diagnostics Symposium – Europe, or to register, visit http://www.sae.org/events/obd-eu/. To request media credentials, email pr(at)sae(dot)org or call 1-724-772-8522.
SAE International is a global association committed to being the ultimate knowledge source for the engineering profession. By uniting over 137,000 engineers and technical experts, we drive knowledge and expertise across a broad spectrum of industries. We act on two priorities: encouraging a lifetime of learning for mobility engineering professionals and setting the standards for industry engineering. We strive for a better world through the work of our charitable arm, the SAE Foundation, which helps fund programs like A World in Motion® and the Collegiate Design Series™.