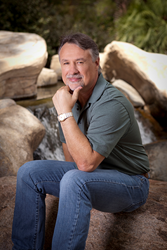 The more independent you can make your business, the more it is going to be worth.
(PRWEB) November 03, 2015
"Randy M. Long, JD, CFP®, CExP™, and creator of the BraveHeart Planning Process™, knows that the transition out of your business is likely the largest financial transaction of your life, including up to 70-90 percent of your net worth. There is no doubt you will someday exit your business, and it is vitally important to start preparing now. Time is money, and any delay may reduce your opportunities for tax planning and to create a lasting legacy for your family. The sooner you reach preparedness, the more likely you will exit well.
As an attorney, Randy has advised hundreds of business owners over a thirty-year career, regarding the sale or transition of their businesses. He has also prepared and administered many estate plans for families who have left their businesses to their children. He knows what works and what doesn't. He understands business decisions that build families—and those that destroy them.
The BraveHeart Planning Process™ is designed to help you create and execute your own road map for success. At its core, it's planning at the nexus of business and family. A successful plan provides a transition when you choose, to whom you choose, for the amount you need for financial independence. And it strengthens your family along the way.
Recently, Randy has updated the Long Business Advisors, LLC, website: http://www.LongBusinessAdvisors.com. His successful career in wealth management and the practice of law backs his expertise and his book, helping readers and businesses develop their BraveHeart Exit Plan™.
Randy Long:
Randy M. Long, JD, CFP®, CExP™, creator of the BraveHeart Planning Process™, is the CEO of Long Business Advisors, LLC, a consulting firm that provides business coaching and BraveHeart Planning™ to business owners. He is also the president of Long Family Office, Inc., a multi-family office working with high net worth families. More about Randy and his multi-family office can be found at http://longfamilyoffice.com.
Married to Lydia, they have five children and reside in Wilmington NC."