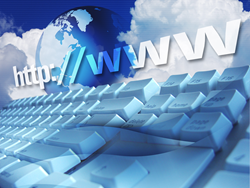 After a race, you can stand and cheer for the winner, but to be the winner is the real and significant achievement.
Silver Spring, Maryland (PRWEB) November 01, 2015
Overreacher Empire Corporation is a general consulting and technology solutions company. As a consultant, the firm assists small businesses in resolving management problems. Since its humble beginnings in 1986, OverReacher Empire Corporation has emerged in the marketplace as a multi-media business solutions enterprise. The company leverages the power of computers, the Internet, and other new communication technologies to assist its clients in making an unlimited amount of profit in a business environment marked by the cruel forces of social Darwinism. In fact, the idea of the survival of the fittest dominates the annals of the research of most Ivy League universities; most small businesses fail during the first five years because of management woes and the onslaught of competition from the big blues of the world.
As a result, Overreacher Empire Corporation was founded to improve the statistics of the success of small businesses. Whether the small business need is in the design and implementation of computer technology or Internet solutions, Overreacher Empire Corporation is here to the rescue; if the small business need involves management operations, Overreacher Empire Corporation recommends and implements small-business solutions resulting from needs-assessment research. In sum, in regard to general corporate consulting, Overreacher Empire Corporation helps small businesses turn business competition into a David and Goliath contest; for instance, Overreacher Empire Corporation exploits its mastery of technology and business to show small businesses how to take advantage of their small size in competing for market share with business behemoths today.
As a small company, how can Overreacher Empire Corporation position itself in the marketplace strategically in the rough race to compete and conquer cyberspace? That was the question Prince Ojong had raised in a board meeting a few months ago. Today, October 31, 2015, by launching a new, dynamic, and responsive web site (http://overreacherempire.com) that rests on the foundation of many old-world and off-line technologies, the members of the dream team at Overreacher Empire Corporation have made their leader very proud, indeed; because time was of the essence, they decided to build their company's new web property on the robust architecture of popular content management systems (Wordpress, Joomla, and Drupal).
In addition to time constraint, web marketing was an important consideration to members of the dream team; they had to wrestle with the following issues: web-site presence, search-engine optimization, web analytics, on-line advertising, email marketing, blogging, podcasting, social-media marketing, and mobile marketing.