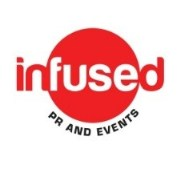 Detroit, MI (PRWEB) November 03, 2015
Friday, Nov. 6 at 11 a.m.: DuCharme Place Apartment Community to Break Ground in Historic Lafayette Park
DuCharme Place is set for Mid-2016 Move-In
Dignitaries from the Detroit area will gather for the official groundbreaking of DuCharme Place in historic Lafayette Park. Long-time Detroit developer, Walter Cohen, business leaders, and elected officials will put the first shovels in the ground, and reveal floor plans and blueprints on Friday, Nov. 6 at 11 a.m. The ceremony marks the start of construction on DuCharme Place, a 185-unit apartment community that will be the area's first new lifestyle community in 40 years.
WHAT: Groundbreaking for new construction apartment residences in Lafayette Park
WHEN: Friday, November 6, 2015 at 11 a.m.
WHERE: 1544 East Lafayette Detroit, MI 48207
(Just east of 1300 East Lafayette)
WHO: Business & Community Leaders, Elected Officials, and Developers, Walter Cohen & David Cohen
DuCharme Place, a $45-million upscale residential community, will offer a mix of studio, one and two-bedroom floor plans ranging in size from 500 to 1,100 square feet with competitive pricing ranging from $900 to $1,800 per month, along with secured, enclosed parking, gourmet kitchen appliances, a large state-of-the-art fitness center and a swimming pool.
The DuCharme partners and collaborators include: Sachse Construction, McIntosh Poris Associates, the City of Detroit and the Michigan Strategic Fund. Additional information can be found at http://www.ducharmeplace.com.
###