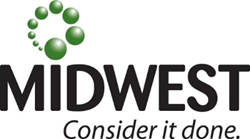 Canton, OH (PRWEB) October 30, 2015
West Virginia's DEP has granted its approval to two Midwest Industrial Supply, Inc. dust suppressant products: Envirokleen and Newtrol. Having lived up to the state's standards for environmental and ecological safety, these approvals could be a boon to industrial companies and local government bodies in West Virginia struggling with strict regulations.
As the EPA continues to strengthen federal limits on air pollution, those seeking even modest road maintenance or building projects are finding themselves priced out. Gravel and dirt roads have traditionally been the affordable solution for industry and small towns in need of reliable local transport, but the dust kicked up along these roads are now causing compliance issues. Caught between the demand for both safe roadways and clean air, organizations without a hefty road budget are unable to meet rising expectations.
The approval of Envirokleen and Newtrol, then, comes at a crucial juncture for West Virginia. With these avenues available to cities, counties, and municipalities, gravel is again an affordable option for local roads. Gravel or dirt roads that either use no dust suppressant or use water consistently deal with potentially dangerous problems like potholes and washboarding. More importantly, they coat surrounding communities in dust, harming plant life, local ecosystems, property, and human health.
The same is true of industrial sites, a setting particularly common in West Virginia. Heavy industrial machinery puts more stress on haulage roads, making ruptures and instability even more likely. What's more, the size of these vehicles makes accidents due to potholes more dangerous and more expensive to fix.
Envirokleen and Newtrol were both designed to have minimal environmental impact after application to existing gravel or dirt roads. Envirokleen certifications from US EPA Environmental Technology Verification Program and Quebec BNQ speak to the efficacy of Midwest's products and Midwest's longstanding commitment to federal and local compliance.
In a predominantly rural state where unpaved roads remain crucial to the lives of many, these approvals hold the promise of not only better industry, but a better quality of life.
About Midwest
Midwest is a world leader in effective and environmentally-sound dust control, erosion control, soil stabilization and anti-icing solutions. To learn more about Midwest, visit their website at http://www.midwestind.com.