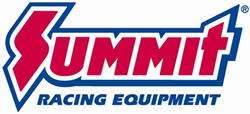 Tallmadge, OH (PRWEB) November 02, 2015
Derale Performance RAD Electric Fan and Shroud Kits with PWM Controller feature two high output electric fans with a skewed blade design that is both efficient and very quiet.
Derale's new Pulse Width Modulation (PWM) Fan Controller is built into the shroud and constantly adjusts fan speed to maintain the user-selected engine temperature. That allows the fans to operate only at the level needed to keep the engine cool. That increases component life and eliminates amperage spikes that can damage the fans.
RAD Fan Features

Designed for primary engine cooling
Shroud can be polished, painted, or anodized
High output electric motors
Patented skewed blade design
Multiple mounting options
Kits include mounting brackets and complete mounting hardware
Built-in PWM Controller Features

Controls fan(s) speed from 0-100%
Constantly adjusts fan speed to maintain the desired temperature
Controls multiple electric fans up to 65 amp load
Includes automatic reset circuit breaker
Air Conditioning override circuit built-in
The Derale RAD Electric Fan and Shroud Kits with the PWM Controller are available in 1,360, 3,750, and 4,000 cfm versions in various heights and widths to fit most any vehicle.
Summit Racing Equipment
http://www.SummitRacing.com
1-800-230-3030