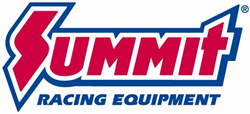 Tallmadge, OH (PRWEB) November 03, 2015
MSD's Atomic AirForce Intake Manifold improves on the factory manifold design by increasing the overall plenum volume and removing airflow restrictions. In dyno testing by Lingenfelter Performance Engineering on one of its LS7-powered L28 Camaros, an AirForce manifold was worth 36 more rear-wheel horsepower and 16 lbs.-ft. of torque compared to a competing manifold.
The manifold also features straighter runners to optimize airflow. MSD engineers worked to equalize airflow between the top and bottom runners, which decreases air turbulence.
Other features include:

Bell-mouthed runner entrance maximizes airflow and minimizes shrouding
Two-piece design allows for easy access to the runners for porting
Polymer construction resists heat soak and minimizes weight
Works with any 103mm throttle body, both drive-by-wire and drive-by-cable
Can be used with most stock or any aftermarket fuel rails
Gaskets and bolts included
The MSD Atomic AirForce Intake Manifold also features three MAP sensor locations to help better position the sensor in a cramped engine bay. LS1/LS6 applications require the use of aftermarket LS2 style fuel rails and the MSD-2709 adapter to use OEM throttle body. Summit Racing also carries MSD's cable brackets for use with cable-activated throttlie bodies.
Applications

Summit Racing Equipment
http://www.SummitRacing.com
1-800-230-3030