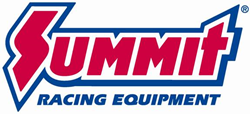 Tallmadge, OH (PRWEB) November 05, 2015
FUELAB's Velocity Series Diesel Lift Pumps use specially designed and shaped valve components that allow for maximum flow with minimal pressure loss. The valves maintain stable, consistent flow and don't allow a sharp drop off in pressure under engine demand. Maintaining proper fuel pressure is the key to supporting big horsepower and protecting a diesel engine's injector pump from damage.
here are two versions of the Velocity Series lift pumps:
100 GPH Lift Pump

100 GPH free flow rate
Super-efficient DC brushless motor reduces current draw—no brushes to wear out
Flow through "wet" design for cool operation?—no shaft seals to fail
High efficiency, positive displacement pump
Special housing shape for extremely quiet operation and steady pressure
No motor brushes to wear out or corrode
8 psi internal bypass
Billet aluminum construction
Integrated pre-filter
Standard canister style filter with water separation feature
Long-life, multi-fuel compatible Fluorosilicone static seals
Accepts standard or port style -10AN fittings
Mounts to frame—no drilling required
200 GPH Lift Pump
FUELAB says this lift pump is the most advanced available. It shares the basic features of the 100 GPH pump plus these updgrades:

200 GPH free flow rate
Internal speed control for variable flow operation—accepts PWM input for speed control
Vortex air-fuel separation chamber
FUELAB Velocity Diesel Lift Pumps are available for GM Duramax, Dodge Cummins, and Ford Powerstroke engines. Summit Racing also carries installation kits that include the necessary wiring, fuel line, and hardware.
Summit Racing Equipment
http://www.SummitRacing.com
1-800-230-3030