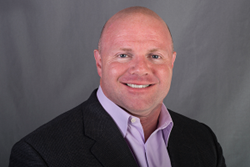 The Carpal Tunnel Workshop is an excellent way to teach some basic exercises and healthy habits to those who want to prevent getting carpal tunnel in the first place, as well as providing information on treatment options. - Dr. Michael Fitzmaurice
Phoenix, AZ (PRWEB) November 02, 2015
More than one million adults in the United States are diagnosed with carpal tunnel syndrome, a painful condition caused by a pinched nerve in the wrist that results in numbness, tingling, and weakness in the hand, fingers, and even the arm. On November 4 at noon, renowned cardiothoracic surgeon and TV personality Dr. Oz will join leading-edge hand surgeon Dr. Michael Fitzmaurice at the Fitzmaurice Hand Institute to conduct a carpal tunnel workshop that will be featured on FOX10 Morning News in Phoenix.
"The Carpal Tunnel Workshop is an excellent way to teach some basic exercises and healthy habits to those who want to prevent getting carpal tunnel in the first place, as well as providing information on treatment options for those who may have symptoms of the condition," said director of the Fitzmaurice Hand Institute, Dr. Michael Fitzmaurice. "We will also be providing free screenings to guests during the workshop and anyone watching the program can schedule a free screening at our office as well."
The Fitzmaurice Hand Institute offers the most advanced, minimally-invasive surgical option available for treating carpal tunnel syndrome called the EndoTech® endoscopic carpal tunnel release system. Using the revolutionary instrumentation of EndoTech®, Dr. Fitzmaurice can safely visualize the delicate nerves, blood vessels, and tendons in a patient's hand or wrist with a endoscopic camera to carefully remove pressure on pinched nerves without the need for open surgery.
"The EndoTech® endoscopic carpal tunnel release system is revolutionary," added Dr. Fitzmaurice. "Traditional carpal tunnel surgery not only required lengthy recovery time, but it also came with the risk of damaging the highly-sensitive internal anatomy of the wrists and hands. Now we can perform corrective surgery with minimal incisions and incredible accuracy, which helps our patients get back to normal activities sooner."
The Carpal Tunnel Workshop on November 4 at 12pm will include two 30 minute workshops in front of a live audience. Seating will be limited, so do not wait to register at FOX10Phoenix.com for your chance to learn about protecting your wrists with Dr. Oz and Dr. Fitzmaurice! Those who cannot attend the workshops will also be able to schedule free wrist screenings at the Fitzmaurice Hand Institute!
Dr. Michael Fitzmaurice is a board-certified surgeon with certification in both Hand and Reconstructive Microsurgery. Dr. Fitzmaurice has performed thousands of surgical procedures with an endoscopic carpal tunnel success rate of greater than 99%. He specializes in minimally-invasive, endoscopic nerve procedures for carpal tunnel, trigger finger, tennis elbow and thumb arthritis. Dr. Fitzmaurice developed the patented EndoTech® surgical instrumentation system, and is one of the most sought after hand surgeons in the country. Visit http://www.fitzhand.com/ for more.