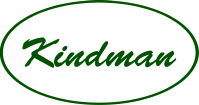 With a 'No' vote, that money goes directly back to the people and taxpayers of Colorado.
Denver, Colorado (PRWEB) October 30, 2015
Colorado residents are considering a unique ballot measure on Tuesday, November 3; and the CEO of one of the state's largest recreational cannabis companies is calling on voters to vote "No" against Proposition BB.
According to Colorado state law, anytime an estimated tax is exceeded that excess amount is targeted for a refund to taxpayers.
Proposition BB asks whether the state should give back more than $66 million in marijuana taxes from last year's legal recreational cannabis sales to marijuana growers and consumers, or instead put much of that money towards school construction, cannabis education campaigns, youth mentoring, poison control centers and other state programs.
Ryan Fox, founder and owner of Denver-based Kindman cannabis, notes that there are nearly 1,850 public schools in Colorado; which means each school would average only about $20,000 in additional funding if Proposition BB passes. He argues such a nominal amount of additional funding would be quickly absorbed by schools and school systems that are already receiving tax revenues.
Fox says a "No" vote on Proposition BB would refund about $24 million back to retail marijuana cultivators; while more than $17 million would be given back to retail marijuana customers through a temporary reduction in the retail marijuana sales tax rate.
"With a 'No' vote, that money goes directly back to the people and taxpayers of Colorado," he says. "That's the people who work and do business here in Colorado. It's an infusion of cash back into businesses, back into households, that promotes more spending. That also means more expansion for small businesses in the state, more job hiring and more growth for local economies."
At the moment, According to the Colorado Department of Revenue, every purchase of legal, retail marijuana by a consumer in Colorado is subject to 10 percent marijuana tax, as well as 2.9 percent state sales tax, a 15 percent excise tax plus any local sales taxes. But by turning down Proposition BB, Fox says those overall taxes would be reduced; which would in turn help an industry already burdened by high taxes.
"It would actually reduce the percentage of taxes collected at the dispensary registers," he says, "so the consumer would be directly affected by this."
"The state's schools are being funded and taken care of," Fox adds. "A 'No' vote on Proposition BB would put that money back into the consumers' hands and allow them to spend it on anything. It would help offset the cost, for example, of a kid who needs a better computer of backpack. This additional taxation doesn't need to continue."
ABOUT KINDMAN
Established in 2009, Kindman provides customers with an unmatched cannabis product – grown in Colorado state-regulated facilities at indoor locations, using a customized process that combines food-grade nutrients and a unique soil mix that brings out the plant's best features. Close attention is paid to product cleanliness, quality, curing and processing.
Since the January 1, 2014 start of legalized sales of recreational cannabis to adults in Colorado, Kindman has provided high-quality marijuana flowers to tens of thousands of customers from over 100 countries.
For more information, visit: http://www.mykindman.com/
Tags: Marijuana, cannabis, dispensary, cannabis business, TABOR, Colorado tax regulations, Proposition BB, retail marijuana taxes in Colorado, legal marijuana industry, legal cannabis industry, Ryan Fox, Kindman