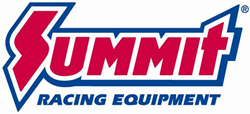 Tallmadge, OH (PRWEB) November 04, 2015
Baer Brakes' Baer Claw Pro+ Disc Brake Kits feature two-piece calipers with six pistons and a forged body. More pistons create even, consistent clamping force, and the forged body provides the stiffest possible design, even at extreme temperatures. Internal fluid transfer channels make for a clean, elegant installation. Depending on the application, the calipers have a provision for the appropriate ABS sensors.
Baer Claw Pro+ Disc Brake Kits also include Baer's cross-drilled and slotted two-piece rotors. The rotors have an aluminum hat that reduces weight while improving heat dissipation. The kits come complete with hardware, hoses, fittings, and any applicable mounting brackets and adapters. The end result is a braking system that offers significantly improved performance over the stock setup.
Rear brake applications contain an integrated Banksia parking brake. It's a new take on the traditional "drum-in-hat" design. A single shoe replaces the old-style twin shoe to offer improved parking brake performance in a much simpler package. A lot of OEs are adopting a Banksia style parking brake design; in fact, it's the stock setup on C5 and C6 Corvettes.
PowerNation TV's Engine Power guys decided to go a little nuts with a 1963 Ford Galaxie, dropping in their famous "Black and Blue" 347 engine and upgraded transmission. They tossed one of these Baer Claw Pro+ Disc Brake Kits on the rear axle to ensure the full-size Ford stops as well as it goes. Watch the full episode.
Baer Claw Pro+ Disc Brake Kits are available for over 100 different vehicles, so they're a smart brake upgrade,for classic musclecars as well as late model vehicles.
Summit Racing Equipment
http://www.SummitRacing.com
1-800-230-3030