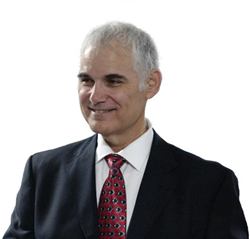 "Confronted with a challenge to distill the secret of sound investment into three words, we venture the motto, Margin of Safety." – Benjamin Graham
Asheville, NC (PRWEB) October 30, 2015
Every once in a while, it is great to have a bit of fun writing a blog which leads to reading up on the legacy of wit and wisdom of the world's greatest investors in American IRAs recent blog "Wit and Wisdom From The World's Greatest Self-Directed IRA Investors".
These specifically because they'll be of interest to those attracted to Self-Directed IRA investing.
The blog shares some these quotes:
"Fear and greed tend to affect one's judgment" – Walter Schloss
"Risk comes from not knowing what you are doing." –Warren Buffett
"Sometimes your best investments are the ones you don't make." --Donald Trump
"Buy land. They're not making it anymore." -- Mark Twain
"Wealth gained hastily will dwindle, but whoever gathers little by little will increase it." Proverbs 13:11
"An investment in knowledge pays the best interest." -- Benjamin Franklin
Click here to read more quotes from some interesting individuals including, among many other, Ed McMahon and Warren Buffet.
About American IRA, LLC:
American IRA is committed to providing every client with gold-level service, regardless of account size. Experience their expertise through their certified IRA services professionals. Enjoy the value with one low annual fee of $285 with unlimited assets and unlimited account values. American IRA clients love the benefit of no charge for "All Cash" accounts. The performance of the American IRA staff is unmatched, with quick and efficient processing within 48 hours.
American IRA services thousands of clients and has over $300 million in assets under administration.
American IRA was built by investors for investors, and brings their successful investment experience to the table, providing excellent educational material showing the public that their self-directed IRA account can invest in a variety of assets such as real estate, private lending, limited liability companies, precious metals and much more.
American IRA is conveniently located in Asheville, NC and Charlotte, NC, and serves clients nationwide.
American IRA is the sponsor of American Wealth Radio. Click here for more information.