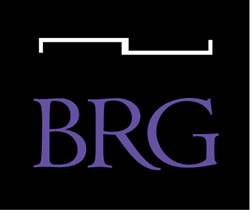 "BRG's healthcare experience includes both strategic innovation and thought leadership, but does not ignore the importance of superior tactical service delivery. We are very appreciative to have come to this agreement with GNYHA Services." - Traci Doane
Dallas, TX (PRWEB) November 04, 2015
BRG announced today that they have entered into an agreement with GNYHA Services to offer healthcare logistics services to GNYHA Services members through its group purchasing portfolio. BRG's Healthcare Logistics team of seasoned professionals will be working to extend BRG's services to GNYHA Services' nearly 300 members.
BRG's Healthcare Logistics team specializes in Healthcare Project Transition Planning and Coordination services by helping members execute responsibilities on the Owner, Architect & Contractor (OAC) Project Team. This service includes the development of a comprehensive and integrated activity timeline, development of departmental and overall hospital plans, and execution of overall project management of the Transition.
BRG's CEO, Traci Doane, said, "BRG's healthcare experience includes both strategic innovation and thought leadership, but does not ignore the importance of superior tactical service delivery. We are very appreciative to have come to this agreement with GNYHA Services. This is a great opportunity to expand services to both the Greater New York area and also to expand within the healthcare market."
Healthcare Logistics Services are applicable for both projects and ongoing, day-to-day operations. These services include Medical Equipment Inventory, Planning, Procurement, Coordination, Installation, Training and Orientation tasks. BRG also offers healthcare services such as Facility Readiness, Patient Relocation, and Medical Equipment Technology Management.
In addition to their healthcare-specific Workplace Management Services offerings, BRG also offers healthcare consulting and technology solutions. BRG's consulting division (Workplace Management Consulting) focuses on helping clients attain clinical and non-clinical facility strategic goals. Using a collaborative process, predefined tool kits, evidence-based methods, and adaptable techniques BRG is able to provide value in-whole or in-part to healthcare organizations across North America.
BRG's technology solutions division (Workplace Technology Solutions) helps members achieve strategic goals through technology automation and integration. Using best-in-class IWMS solutions, BRG ensures a successful solution deployment. BRG works successfully with industry-leading IWMS partners, including IBM TRIRIGA, ARCHIBUS, and Trimble's Manhattan and CenterStone solutions.
###
About BRG
BRG helps clients by designing and implementing integrated solutions to address complex workplace challenges. They specialize in advisory services, technology deployment, and program and project management in support of Facilities Management and Corporate Real Estate organizations. BRG is a global company with employees in more than 35 cities and on four continents. For more information, you can visit http://www.brg.com
About GNYHA Services
GNYHA Services is a strategic group purchasing organization and supply chain resource for hospitals and health systems. Through its affiliation with Premier, it has combined a regional contracting program with the power of national aggregation to deliver a best-in-class purchasing portfolio. Its leading industry experts identify data-driven methods to support its members in lowering total costs while improving outcomes.
Copyright ©
Media inquiries contact Nicole Salerno
+1 214.777.5139
nsalerno(at)brg(dot)com