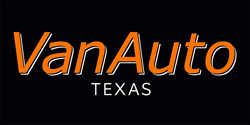 Drive Your Investment
Lubbock, Tx (PRWEB) November 02, 2015
Wedding Holdings, LLC today announced that it is establishing a new location in Lubbock, Texas for its Eastern division in a move designed to better serve dealerships and position VanAuto for sustainable, long-term growth.
Within the next few years, VanAuto Texas will serve as a hub to aid dealerships with the wholesale trade process, allowing dealers to take a break from the auction scene. This will also provide dealerships with a faster and reliable option to eliminate those cars no longer needed on their lot.
Brian Wedding, CEO of Wedding Holdings, LLC said: With our business affiliates and leaders together in a new location for the first time, we will be better equipped to speed decision making, share practices, and provide trustworthy and knowledgeable trades to better service dealers.
VanAuto Texas entered a 10-year lease agreement with Bel Air Land, a full service land investing company that purchases commercial land to cultivate lots, storage facilities, and office spaces, to help with services.
"The Texas location was carefully considered due to the high quantity of trucks produced." Wedding said. "This will service Nashville, Texas and Evansville."
This, in turn, will strengthen our ability to grow relationships first and to continue making great deals that exceed their expectations.
Alan Patton, appointed president of VanAuto, LLC couldn't be more excited for the company.
"This is the most significant change we've made, and we are excited for what the future holds," Patton said. Patton's experience and interaction in the industry will allow VanAuto Texas an edge in their new market.
The establishment of a new location will identify and execute on ways to serve the dealerships franchise better.
VanAuto has just entered into a long term 10-year lease with Bel Air Land in a brand new constructed building.
About VanAuto
The VanAuto team eagerly awaits the opportunity to find the investment that provides the perfect fit meeting your quality, needs and style. To stay updated with VanAuto follow @VanAutoM on social media. Be sure to visit http://www.vanauto.com, EBay for Sale and Cars.com for full inventory and services.