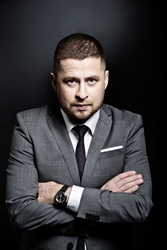 Dallas, TX (PRWEB) November 02, 2015
Y Soft Ventures, the venture capital arm of Y Soft Corporation, announced today that noted economist and financier, Aleš Michl, has been appointed as an advisory board member. As an advisor, Aleš will help identify external investors for Y Soft Ventures. Aleš also becomes the first external investor in Y Soft Ventures.
Y Soft Ventures invests in promising young Central and Eastern European companies that focus on combining hardware and software in new, innovative ways with far-reaching potential. Of particular interest is high-growth potential products or services in the areas of Internet of Things, enterprise solutions and smart technology.
Y Soft Ventures differs from most European and in-house venture arms in two unique ways:
1) In addition to funding, Y Soft Ventures provides mentoring and business expertise from Y Soft Corporation personnel who have experienced global growth. From establishing Y Soft as a small startup in Brno to a global technology company with 16 offices on five continents and customers in more than 100 countries, the company has amassed a tremendous amount of market experience.
2) Unlike other in-house venture arms such as Google Ventures, Microsoft Ventures and Intel Capital, Y Soft Ventures is open to external investors.
Y Soft Venture's vision is to create a community of related businesses and investors within the Czech Republic.
"Y Soft Venture's goal is to have 70% of our investment funds provided by external investors," said Václav Muchna, CEO and co-founder, Y Soft. "With our global experience, it would be a shame not to offer the opportunity and resources to promising young Czech and other Eastern and Central European companies," he added.
"A typical question for would-be investors is 'Where should I invest?' since traditional, conservative investments often don't bring a good return on investment," commented Aleš Michl. "While startups may pose a higher risk, they present an interesting alternative because the returns are often quite higher," he added.
Expansion of Y Soft Ventures to external investors is under the supervision of Miloš Sochor, managing partner, Y Soft Ventures. Previously as a US corporate banker, Mr. Sochor has participated in the funding of some of the world's largest companies. Upon returning to the Czech Republic, he has helped numerous Czech companies through Y Soft Ventures and through his involvement with the South Moravian Innovation Centre incubator.
About Y Soft Ventures
Y Soft Ventures is the venture capital arm of Y Soft Corporation. Based on a "Genuinely Smarter Money" approach, the group looks to invest in innovative startups whose promising products or services combine software and hardware to deliver solutions with far-reaching potential. In addition to funding, Y Soft Ventures is able to use its resources in manufacturing, global distribution, marketing and logistics to increase the speed of success. http://www.ysoftventures.com.