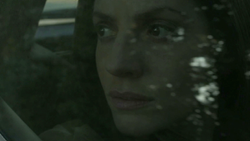 Los Angeles, CA (PRWEB) November 03, 2015
The films being showcased at NewFilmmakers LA film festival on Saturday, November 14th, 2015 explore tales from across the globe with four In Focus programs, including three feature-length films and one shorts program. Despite different countries, languages, and backgrounds, these stories have universal themes, which was curated to resonate with audiences from all walks of life. Details on the featured films playing at the NewFilmmakers fest are available below.
In Focus Feature Program: From East LA to South of the Border
Soledad – Directed by Eduardo Maytorena & Wayne Mitchell
After saving a young woman from sexual assault, a lonely limousine driver embarks on a road trip through Los Angeles, bringing up a past he fought desperately to get away from.
Lead actor, Jesse Celedon, always wanted to be an actor but after spending some time in Los Angeles, he ended up working in group homes and the foster care system. He then went on to own and run his own organization to help disadvantaged children. As a way to support his talent, his friends, Maytorena and Mitchell, wrote the role of Victor for him.
Actor turned Mitchell and first-time director Maytorena have achieved great success with Soledad. Premiering at the Chinese Theater in May of 2015, Soledad also won an Honorable Mention at Dances with Films film fest.
In Focus Shorts Program: Universal Tales From Foreign Perspectives
Anchor - Directed by Elia Reis
Kathreen, a young mother in Israel, trying to go back to her parents in Europe in order to clear her head from the sad times her husband provides her. On the way to the airport he's trying to convince her to stay.
Anchor is one of the nine films Reis has worked on and her directorial debut as she typically works as an editor. Funded through Indiegogo, Anchor was a small project with massive impact
The film has screened at the 2014 Shanghai International Film Festival, was nominated for Israeli Academy awards and won the Jury Honors award at Columbia University.
Inside the Box - Directed by David Martin-Porras
A cop of a small town in Texas fears that a secret he hides from his wife will come out when the local District Attorney starts investigating the circumstances of the last arrest he made.
Director, Martin-Porras originally wrote the film as a feature and when cutting the teaser, he realized it was a strong enough story on its own. He says the idea came about when researching a Texas law that criminalizes HIV positive aggressors, stating their body fluids can be considered lethal weapons.
Shot on 35mm film in Lancaster, CA, Inside the Box stars Summer Glau (Arrow, Firefly, Terminator:The Sarah Connor Chronicles) and Wilson Bethel (Heart of Dixie, The Young and the Restless, The Astronaut Wives Club), and Primetime Emmy award winner, Regina King (Ray, Enemy of the State, American Crime).
Alma - Directed by Christa Eka Assam
Stuck in an abusive marriage with her violent husband, Sam, we hear Alma's story unfold and see the effects of domestic violence on her and her little daughter, Linda.
Film director, Assam started her career as an actress in Cameroon and moved to directing in 2006 with her first short film Dormat. She is best known for her second short film Beleh, which depicts a husband who becomes pregnant after mistreating his pregnant wife.
Save (2014) - Directed by Emnet Mulugeta
The story follows a young girl, passionate about football, and a shopkeeper living in remote village in the desert of Eritrea. It's a film about harsh reality, dreams and the blurred line between the two seen thru the eyes of a 6 year old.
Save was shot in Eritrea, Africa where director, Mulugeta was born. Mulugeta has a background in design, animation, and composting. He has also directed promos for HBO as well as the FX-series Nip/Tuck.
Save was awarded runner up at the San Francisco Black Film Festival for Best Foreign Filmmaking.
The Market King (Soko Sonko) - Directed by Ekwa Msangi
When his wife falls sick, a well-intended dad braves the fires and goes where no man has gone before - the hair market - to get his daughter's hair braided before school begins.
The Market King is based off of director, Msangi's experience with her father taking her to the hair market. She says the film depicts him "maneuvering predominantly female spaces," shows what this meant for him as a father, and highlights how he got to know his daughter. Msangi shot the film in Kenya with an all African crew to represent African talent and life.
In Focus Feature Program: From East LA to South of the Border
Los Lost Ones - Directed by John Anthony Villalobos
A day in the life story in which two innocent sisters are kidnapped by Mexican-American gangsters to be drug traffickers. Throughout the day they all find the need to rely on each other and become a family to survive the intense events that occur.
Primarily a music video director, Los Lost Ones is Villalobos's directorial debut. He also wrote and edited the film. With a fresh, young cast and crew, Los Lost Ones makes a splash, introducing many new faces to the indie film world.
In Focus Feature Program: From East LA to South of the Border
Fragmented - Directed by Douglas Elford-Argent
When an American husband goes missing in Mexico, his wife must uncover the truth about his past.
Fragmented is directed and written by a husband and wife team. The film was shot in Mexico City in only 18 days on a Canon 5D. Oftentimes there was only the director, actor, director of photography, and sound recordist on location to capture the guerrilla style of filmmaking. Along with this small team, lead actress, Gwedolyn Garver, also contributed to the story as well as edited the film. She has worked with Elford-Argent on four other projects as well.
Located in Downtown LA, AT&T Center is the Presenting Venue Sponsor of NewFilmmakers LA (NFMLA). Founded in 2007, NFMLA has screened over 1000+ films from over 63 countries. The organization provides a forum where filmmakers can be recognized with title supporters Sony Pictures Entertainment, TheWrap, SAG-AFTRA, and FilmLA.
For information or to reserve tickets to the NewFilmmakers LA November 14th 2015 screening, please visit http://www.nfmla.org.