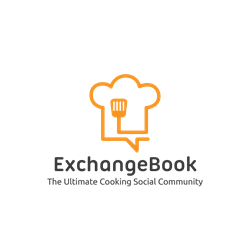 New York, NY (PRWEB) November 02, 2015
ExchangeBook (exchangebook.net), a new social media website for chefs, restaurant owners, foodies and home brewers, was launched this fall. To celebrate, the founder and CEO hosted a launch party on Friday, October 2nd, 2015.
The party was free and open to the public. Boarding began at 7:30 p.m., with festivities starting at 8 p.m. as the boat began to cruise. Food and libations were offered to guests on the house. The party featured DJ Enough from Hot 97 along with raffles and giveaways. At the party, local food bloggers, chefs, wine aficionados and restaurateurs were invited to share and network with their peers in the food industry while the yacht circled around Manhattan Island, allowing guests a dazzling view of New York City from the water.
About 80 people attended the event, reaching the yacht's maximum capacity.
"Our launch party was a smash," said the founder and CEO of ExchangeBook. "Guests were able to connect with other food lovers while celebrating the launch of our exciting new social media portal for foodies everywhere. We're thankful that the community came out to have fun with us and enjoy a beautiful night on the water."
"It was amazing," said Ernesto Cruz, a guest at the party. "The founder really knows how to entertain in style. The food was fabulous and our host did a great job pulling everything together. We're so excited to be a part of the ExchangeBook community."
ExchangeBook is already being noted as one of the top social websites for chefs, foodies and winemakers. Prior to the site's official launch, the much-anticipated portal already had close to 1,000 registered members who have shared hundreds of recipes and thousands of photos of their food. The numbers are growing every day.
Initially, registration required a fee of $10. With the official launch of the ExchangeBook site, registration is now free and provides unlimited lifetime access to recipes, articles, forums and more. Registered members can use the site to share photos of their own dishes for a chance to be featured on the site's main page. Recipe categories include appetizers, Asian, bakery, breakfast, cocktails, desserts, dinner, events, fish, fitness, fried chicken, health and Italian. Ingredients, dishes and food-related keywords can be entered into a search box by members looking for new ideas.
In addition to bringing together food lovers of all stripes to share recipes and ideas, ExchangeBook also provides a place for restaurant owners to advertise their food and services to new customers.
About Exchange Book
ExchangeBook is an online cooking community that empowers food industry professionals and food lovers all over the world to share tantalizing recipes with the world. The food lovers' virtual gathering space is the original user-generated and community-curated gallery showcasing recipes, food, restaurants and dishes from everyday people, everywhere. ExchangeBook's goal is to be the premier online food and beverage community, reaching a large, passionate audience of chefs, cooks, restaurant owners and everyday people who have a passion for cooking.
Learn more about ExchangeBook at exchangebook.net. Follow ExchageBook on Facebook, Instagram and Twitter.