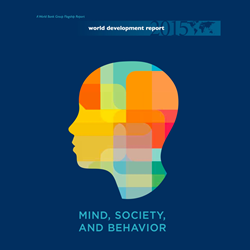 new insights into how people actually think and make decisions
Evergreen, Colorado (PRWEB) October 31, 2015
Brook Forest Voices announces the October 2015 audiobook release in multiple formats of the "World Development Report 2015: Mind, Society and Behavior" by the International Bank for Reconstruction and Development, The World Bank. It is available in streamable, downloadable and CD formats directly from Brook Forest Voices Audiobook Store, The World Bank and through your favorite online retailer or library.
This newly launched 12.5 hour audio report argues that development policies based on new insights into how people actually think and make decisions will help governments and civil society more readily tackle challenges such as increasing productivity, breaking the cycle of poverty from one generation to the next, acting on climate change and more.
About Brook Forest Voices: a complete audio production studio located just west of Denver in Evergreen, CO, specializing in audiobook narration, production and publishing. BFV is designed to help publishers (as well as authors) and businesses with all their audio needs. Publishers, businesses and authors wanting to learn more about BFV services can visit http://www.brookforestvoices.com or contact Jaime Andrade, BFV Business Manager at 303-670-4145.