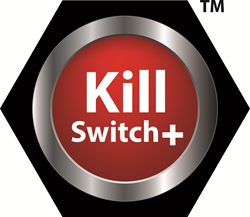 KillSwitchPlus can detect and automatically stop runaway algorithms, preventing catastrophic losses for algorithmic trading firms and brokerage firms.
Chicago, IL (PRWEB) October 17, 2017
Edge Financial Technologies, Inc., the Chicago based technology consulting firm specializing in developing automated trading systems for the capital markets industry, today announced the release of the first Smart and Holistic Kill Switch in the industry, called KillSwitchPlus (http://www.killswitchplus.com).
"Technical glitches and algorithmic errors are a reality in today's world of electronic trading and can result in trading losses, regulatory fines and loss of reputation. We have created a system that monitors trading activity without getting in the middle of algorithms and the exchange, yet will intervene and halt trading activity when things go wrong." said Jitesh Thakkar, Founder and CEO of Edge Financial Technologies.
Currently, most risk solutions are passive or for a single trading platform. KillSwitchPlus was invented as an active, and realtime solution for the trading technology glitches that cost the market billions of dollars over the past decade.
"KillSwitchPlus can detect and automatically stop runaway algorithms, preventing catastrophic losses for algorithmic trading firms and brokerage firms." Thakkar said. "It's differentiated from other solutions in the marketplace as KillSwitchPlus integrates into ISVs and exchanges."
The launch of KillSwitchPlus comes at a critical time. The Securities and Exchange Commission (SEC) and Commodity Futures Trading Commission (CFTC) proposed several recommendations to prevent market disruptions or manipulative behavior including new system safeguards such as "kill switches." While controls and new rules are still being enforced, the regulators have also been focused on protecting the markets by increasing fines on brokers and trading firms.
KillSwitchPlus has embedded intelligence to quickly and efficiently evaluate trading activity and automatically stop, block, cancel or liquidate positions. "Today's trading is happening in microseconds. If there is a technical glitch, or a market event that is causing losses, it may take a human being several minutes to intervene to stop trading activity. I think of it as the circuit breaker or safety valve for your automated trading. KillSwitchPlus is an independent risk manager that is designed to automatically preserve your capital during adverse behavior of algorithmic trading. In my opinion, KillSwitchPlus sets the standard for risk management and is just as important as your trading strategies." said Gregory Papas, Chicago Board of Trade Member and electronic market maker.
"Besides preventing catastrophic losses, KillSwitchPlus is being used day to day by risk managers at trading firms to protect profits and limit losses" added Thakkar.
"We are, ironically, one of the firms that specializes in developing automated trading systems. We understand trading algorithms and technologies behind them. There is no other firm better qualified to develop a platform that can stop algorithms from going haywire," added Thakkar.
While most other risk systems in the market-place cut the pipe between a trading platform and the exchange, KillSwitchPlus has the intelligence to automatically block only the offending account using a specific ISV and trading on a specific exchange; allowing other customer accounts to continue trading. "We worked very hard on developing KillSwitchPlus. Our efforts were mainly focused on the automation and the scalpel like precision of the kill switch process. It was very challenging for us but we knew that both features are key to create the next generation of kill switches" said Thakkar.
Ben Van Vliet, IIT professor noted "There are two ways to prevent out of control algorithms. One is to have continuous and complete end to end testing which is difficult to accomplish in the fast paced trading industry. And the other way is to have defensive technologies such as KillSwitchPlus."
For more information about KillSwitchPlus, contact:
Edge Financial Technologies, Inc.
info(at)edgefinite(dot)com
http://www.edgefinite.com