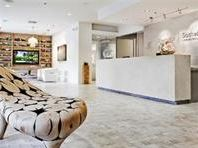 Seattle, WA (PRWEB) November 01, 2015
Executives of Realogics Sotheby's International Realty announced that half of the top 16 condominium sales in downtown Seattle year-to-date were represented by RSIR brokers while the firm maintains its place as the top selling branch office of urban condominiums since the Great Recession in 2009, according to Trendgraphix research.
"We are very proud to be playing such a significant role in the development of downtown Seattle's housing market over the years," said Dean Jones, President & CEO of RSIR. "We've certainly experienced the highs and lows of this marketplace in both new construction and resale representing buyers and sellers. Collectively, our firm has more than a half billion dollars in urban condominium sales experience since commencing our brokerage business in 2009 – twice that of our closest peer office."
The top three producing brokers and/or teams at RSIR for in-city condominiums include Citrone Partners, Moira Holley and The Stroupe Group. Jones says 2015 marks a pivotal point in the downtown Seattle condominium marketplace given that the first in a new wave of new construction projects are delivering and as predicted, both the total sales volumes and median home prices are increasing – up 18% year-to-date in 2015 over 2014. Luxury home values now consistently top $1,000 per square foot, which is required to pencil new development.
"When the credit crunch hit by 2009, there was effectively zero financing solutions for these larger, new construction high-rise condominiums and so it's been more than five years since we've had any new supply delivered," said Jones. "Now that there are new, inspirational products to move up to, we're seeing greater liquidity in the market and the tides are rising. At the same time, the rising rents, which have increased by more than 40% since 2010, contrast with inherently low interest rates. So now that condo values are clearly rising, consumers are much more confident in homeownership."
RSIR has been proactive in cultivating the next development cycle supporting for-sale housing and Jones believes there are thousands of would-be buyers being incubated within the new apartment towers built in downtown Seattle. The firm recently produced the "Manhattanization of Seattle" insert published by the Puget Sound Business Journal articulating the evolving market dynamics and also sponsored the website http://www.NoPlaceLikeOwn.com targeting Millennial consumers and offering rent vs. buy scenarios.
About Realogics Sotheby's International Realty (http://www.RSIR.com) - Artfully uniting extraordinary homes with extraordinary lives, Realogics Sotheby's International Realty is a leading global sales and marketing brokerage firm in the Pacific Northwest. Recognized by the Puget Sound Business Journal amongst the fastest-growing private companies in Washington State for 2012, 2013, 2014 and 2015, the boutique real estate firm of 130+ brokers consistently ranks among the top producing firms within the markets that it serves with branches in downtown Seattle, Bainbridge Island, Kirkland and now Issaquah.
EDITORS NOTES: For high-resolution photography, contact Andrea Savage at 206.448.5752 or email Andrea(dot)Savage(at)RSIR(dot)com.