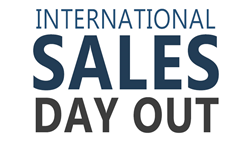 Minneapolis, MN (PRWEB) November 06, 2015
The AA-ISP announced today that it will hold a world-wide community rally called "International Sales Day Out" on Thursday, December 3rd 2015. The event will bring together thousands of sales professionals across globe to rally around the pride in their profession while participating in the "ELEVATE Virtual Sales Kickoff," to help kick off a successful 2016. The AA-ISP will leverage its 70 local Chapters located in major cities around the world as meeting points for anyone involved in sales. Those unable to attend in person can log in virtually to view the entire event.
"International Sales Day Out" is being underwritten by Velocify, a leading sales enablement software platform. "We are thrilled to have Velocify fund the entire event which includes registration and complimentary refreshments," stated AA-ISP Founder & Chairman, Bob Perkins.
ELEVATE, a virtual sales kickoff and educational forum, was developed by Velocify and the AA-ISP in conjunction with more than 30 thought leaders and sales experts. ELEVATE will provide attendees with hundreds of tips, techniques, and strategies to help sales leaders, sales representatives, and marketers prepare for a successful 2016.
"Velocify has been supporting the sales community for many years," stated Perkins. "They are one of many association sponsors who truly care about the advancement of the sales profession."
"We are honored to work alongside the AA-ISP in an effort to help all sales professionals prepare for a successful 2016," said Nick Hedges, Velocify's President and CEO. "Sales is one of the oldest professions in the world and it's at the core of growing businesses and economies in the US and around the world. We are very excited to help provide ELEVATE as a way of saying thanks and giving back to those who have played a significant role in economic growth and, therefore, job creation. We look forward to the thousands of sales people who come out to a live event location or participate virtually in support of this exciting community rally."
The event is open to anyone who is in sales or marketing or who works in a role which supports a sales or marketing function. Those who are unable to attend in person are urged to participate virtually via the ELEVATE registration page. Full details on the event, including meeting times, locations, agendas, and a registration link can be found on either the AA-ISP or Velocify's web site at http://www.aa-isp.org or http://www.velocify.com.
ABOUT AA-ISP
The AA-ISP is an international association dedicated exclusively to advancing the profession of Inside Sales. The association engages in research studies, organizational benchmarking and leadership round tables to better understand and analyze the trends, challenges, and key components of the growth and development of the Inside Sales industry. Our mission is to help inside sales representatives and leaders to leverage our information and resources through published content, local community chapters, national conferences, career development, and an Inside Sales accreditation program.
ABOUT VELOCIFY
Velocify is a market-leading provider of cloud-based intelligent sales software, designed for high-velocity sales environments. Velocify helps sales teams keep pace with the speed of opportunity and increase revenue by driving rapid lead response, increased selling discipline, improved productivity, and actionable selling insights.