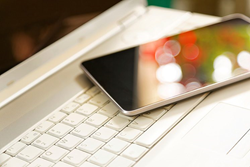 The collection plate or basket is becoming more of a symbol of giving than the actual engine of giving members prefer.
Atlanta, GA (PRWEB) November 05, 2015
Vanco Payment Solutions released early findings today from a new survey of more than 1,000 U.S. Christian churchgoers. In one of the largest and most comprehensive studies of its kind, the survey collected data on the giving habits and preferences of churchgoers.
Vanco CEO Kevin Lee says the results may surprise some churches. "It's the people already in the pews and participating in other church activities who show the highest preference for electronic giving options. The survey results show that 60 % of all respondents already give electronically or would use e-Giving if it was an option offered by their church. For survey respondents who engage more often in church activities such as Sunday school, committees, youth sports, preschool or afterschool activities, the figure climbs up to 80%. These findings suggest an opportunity for churches to grow their stewardship by focusing on increasing giving options for their most engaged members." said Lee.
Other key takeaways for churches in the early findings report include:
The Giving Gap
The survey uncovered a substantial "giving gap" between how churchgoers in the study prefer to give and the methods they're currently offered. Only about a quarter of churchgoers in the survey say their churches currently offer e-Giving options, but two to four times as many churchgoers would give electronically if they had the option.
Preference for e-Giving is strong across all age groups
About half of the survey respondents spanning ages 24 to 72 make monetary contributions to their church once a week, and all age groups prefer to increase their use of online, digital, and web-based giving approaches. Churchgoers between the ages of 24-44 led the pack with 77% preferring e-Giving, but younger generations weren't the only ones expressing that preference. Nearly half of senior respondents also prefer e-Giving.
"As the largest provider of e-Giving payment solutions to U.S. churches, we see how powerful e-Giving options are for our clients to increase support for their mission and simplify the management and reporting of donations. Churches that have held back on updating giving methods because of a desire to maintain tradition or a belief that older members would not embrace e-Giving, now have visibility into the giving methods members definitively want churches to provide. The collection plate or basket is becoming more of a symbol of giving than the actual engine of giving members prefer," said Lee.
For more survey results, including how respondents ranked specific e-Giving options, download the early findings report here.
About this Study:
Vanco Payment Solutions conducted an online survey of 1,002 U.S. Christian churchgoers. As one of the largest, most comprehensive studies of its kind, the survey focused on the attitudes, preferences and behaviors of churchgoers toward giving. Our survey was in the field August 10 – August 25, 2015. Survey participants were selected from a national survey panel of adults over 18 years of age. The participant pool was controlled for age, gender, household income and religious denomination to be representative of the U.S. population. Qualifying participants reported that they had attended church at least once in the past 12 months, and had contributed money to their church at least once in the past 12 months.
As we continue to analyze the survey results, we'll release more findings providing insights on churchgoers' attitudes and motivations toward giving. Vanco intends to conduct similar surveys each year to monitor any shifts in giving preferences.
About Vanco Payment Solutions:
Vanco Payment Solutions focuses on meeting the unique needs of clients who count on predictable, recurring revenue. Faith-based, nonprofits and other relationship-oriented organizations—and the software providers and professional associations that serve them—rely on Vanco's specialized approach to adding electronic payment options and enhancing current capabilities. The company's experienced leadership team helps more than 30,000 clients across the U.S. conveniently, securely and efficiently accept a broad range of payments, including credit and debit cards, and more effectively manage their operations.