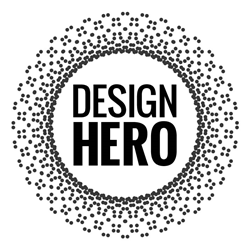 Como, Italy (PRWEB) November 02, 2015
A' Design Award and Competition today launched a brand new advertising campaign titled "Design Heroes", featuring real award winning designers who have won the A' Design Awards. The campaign will debut today on various design publications as well as social media. The "Design Heroes" featured in the campaign come from diverse creative backgrounds, such as architects, product engineers, industrial designers, fashion designers, artists and photographers.
The "Design Heroes" advertising campaign features over thousand designers, showcasing their contributions in the fields of design, art, architecture, technology and engineering to design enthusiasts and press members worldwide. Unique posters for thousands of award winners were prepared, each poster featuring the designer's portrait as well as the text ".. is a Design Hero".
"We have prepared over thousand different posters featuring award winning designers from 83 countries.", said Dr. Onur Cobanli, president of Design Policy at A' Design Award & Competition. "We wanted to remind people that designers, who spent their whole lives imagining, creating, building and realizing good designs, are indeed the true heroes that shape our society; designers are the people behind great products and services that make our lives easier, comfortable, healthier and wealthier. Designers are the architects of modern society."
The Aim of the "Design Heroes" campaign is to bring the attention of media members, design aficionados and design buyers to the laureates of the A' Design Awards; distinguished designers and architects who have created extraordinary designs that are efficient, functional and aesthetic. The ads campaign also aims to support the A' Design Award for reaching its goal of creating a global awareness and appreciation of good design.
The "Design Heroes" advertising campaign was designed by OMC Design Studios, an Italian design agency. As a part of the "Design Heroes" campaign, the A' Design Award & Competition also created a special website for users interested in learning more about the "Design Heroes", the award winning designers who contribute to the advancement of the society through superior products and projects. The "Design Heroes" web-page lists the top design award laureates, and provides links to their design hero posters as well as their profiles and award winning works. Interested parties could visit the link https://competition.adesignaward.com/heroes.php to learn more.
About the A' Design Award
A' Design Award and Competition is the World's leading and largest design accolade organized in over hundred different creative categories. The A' Design Award is open to entries from all countries across the globe. Since its establishment, the A' Design Award has been recognizing, highlighting and promoting excellent designers worldwide. The aim of the A' Design Award is to create a global awareness and appreciation for good design. Learn more about the design accolade at: http://www.designaward.com