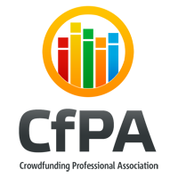 As REG A+ gains momentum, new legislation in support of small businesses is introduced and with final Title III rules now here, it is more important than ever to remain on the forefront of industry evolution.
New York, NY (PRWEB) November 02, 2015
The Crowdfunding Professional Association (CfPA) is pleased to announce that Congressman Patrick McHenry, the principal architect of historic U.S. equity crowdfunding legislation, and a tireless advocate for entrepreneurs and small and emerging businesses, will be the Keynote Speaker at the CfPA's Third Annual Crowdfinance Summit, to be held on December 2, 2015 in Washington, D.C. The theme of this year's Summit will be Outlook and Opportunities in 2016, reviewing rapidly evolving developments and practices in the crowdfinance industry. Congressman McHenry will be joined at the Summit by dozens of other prominent leaders in the industry. A complete current listing of Summit speakers, as well as Event registration information, is available at http://www.cfpa.org/2015-summit/.
This year's Summit will be both timely and groundbreaking, with the adoption by the SEC of final JOBS Act Title III equity crowdfunding rules on October 30, 2015, the recent implementation of SEC Regulation A+, and accredited investor crowdfunding in operation for more than two years.
The CfPA Summit provides a unique one-day opportunity to listen to, learn from, and network with industry leaders, including SEC officials and state regulators, legislative officials, founders and operators of leading crowdfinance platforms, leading legal, financial and accounting professionals, academic thought leaders, and nationally recognized industry advocates.
All interested members of the public are welcome to attend this year's Summit, and those registering for this year's Summit will automatically receive a one year individual membership in the CfPA. Those interested in attending the Summit in person should register early, as space is limited and the event is expected to sell out. Early Bird registration ends on November 6.
For further information on the 2015 Summit, and to register online, please visit http://www.cfpa.org/2015-summit/. Credentialed members of the news media may receive complimentary registration. If you are a member of the media and interested in a press pass, please email events at cfpa dot org.
We would like to thank our Sponsors for helping to make this groundbreaking event possible, including our Title Sponsor, NextGen Crowdfunding, and the law firm of Manatt Phelps & Phillips for hosting the Summit in its Washington, D.C. conference center.
ABOUT THE CfPA:
Established shortly after the signing of the Jumpstart Our Business Startup Act ("JOBS Act") on April 5, 2012, the Crowdfunding Professional Association (CfPA) is the leadership and advocacy organization bringing together all those who support and benefit from the nascent industry of crowdfinance. Working in alliance with legislative and regulatory bodies, established financial services firms, rising FinTech businesses and academic leaders, the CfPA helps cultivate and balance a healthy ecosystem that aims to accelerate capital formation for startups and emerging growth enterprises while ensuring investor protection. CfPA members include entrepreneurs, financial professionals, FinTech leaders and legal experts possessing diverse backgrounds and business models. Since 2013, the CfPA's Annual Summit has been helping drive the industry forward with leading-edge unbiased programming and unparalleled networking.