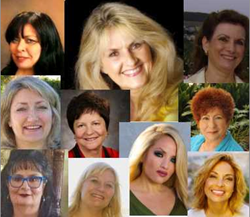 Life is never the same once an individual experiences out-of-body moments that are verified with other data and observers. But what does it mean, in the realm of science and metaphysics to travel beyond the body. Join the Soul Journey Festival in Irvine.
Irvine, CA (PRWEB) November 02, 2015
School of Multidimensional Healing Arts and Science in Irvine presents the Soul Journey Festival. Keynote Speaker Dr. Carol Francis, Clinical Psychologist joins eight practitioners and authors. To pre-register call 949-752-5272. Workshop will be located at 18271 McDurmott West Suite H, Irvine, CA. Topics covered include Time/Space Theory, Time Traveling, Astral Projection, Remote Viewing, Shamanic Journeying, Medium and Psychic processes, and metaphysical practices. This workshop is fast-paced with 33 exercises. Participants are encouraged to dress comfortably and prepare for a succession of lively experiences.
Topics of Soul Journey Festival Include:
Soul Journeys to Loved Ones Past-Over taught by Debra Hookey. Spirit Guides & Automatic Writing with Frances Pullin. Suspended Travel into the Universe presented by Dr. Christina Gikas. Energy Clearing & Energy Body Preparation led by Jade Elizabeth. Self-Hypnosis Techniques for Soul Journeying taught by Myrna Godfrey. Grounding the Self & Activating Chakras with Debbie Durrough. Angelic Healing & Angelic Guides led byGera Farkas. Gentle Yoga & Body-Mind Preparations for Soul Journeys led by Dr. Leslie Davis.
About the speakers and leaders:
Joining Dr. Carol Francis is Dr. Leslie Davis, Dr. Christina Gikas, Gera Farkas, Jade Elizabeth, Debra Hookey, Debbie Durrough, Frances Pullin, and Myrna Godfrey.
Dr. Carol Francis is a Clinical Psychologist, Author of 11 books, Certified Hypnotherapist, Reiki Master and teaches nationally about astral projection, shamanic journeying and aspects of remote viewing. She can be reached at drcarolfrancis.com or souljourneytools.com.
Debra Hookey is a nationally known professional Psychic Medium, radio show personality, "Just the Debs" and Spiritual Teacher. Learn more at debrahookey.com.
Frances Pullin is a psychic, medium, and channeler and author "It is I, Amadeus". Learn more at angels.healing.hearts.com.
Dr. Christina Gikas is a Certified Hypnotherapist who offers a variety of assistance with psychological, physical and spiritual concerns and is reachable at gnosishypnosis.com.
Jade Elizabeth practices hypnosis and Reiki and a variety of alternative healing arts. Learn more at journeythrutransformation.com.
Myrna Godfrey is a Hypnotherapist and Energy Healer providing assistance throughout the Orange County area and is reachable through myrnagodfrey.com
Debbie Durrough provides sound-based healing meditations and also practices Reiki as a Master and is an Intuitive Numerologist. Learn more at yourspirithelpers.com.
Gera Farkas is a trained ThetaHealer, Reiki Master and AngelTherapy practitioner who provides Intuitive Counseling and is reachable through gera@dolphinwatershealing.com.
Dr. Leslie Davis is a licensed Marriage, Family & Child Therapist, Yoga Instructor and Reiki Practitioner and can be contacted at drlesliedavis.com.
Dr. Carol Francis will also be providing exercises and discussions pertaining to the following topics.
Time & Space Travel: Einstein, Modern Technology and the
Time/Space Consciousness - 3 Exercises
Cognitive, Physical Senses, & Energy Body - 3 Exercises
Remote Viewing Introduction - 3 Experiences
Physical Body & Astral Body Consciousness w/ 5-360 Senses
Astral Body Travel with 5 Different Techniques - 5 Exercises
Remote Viewing Projection in Time/Space - 2 Exercises
Astral Projection in Time/Space - 2 Exercises
Verification Experiences of Soul Journeying - Discussion
Safety in the Astral Realms - Discussion/Debriefing
Shamanic Journeying - Soul Guides, Soul Retrieval - 3 Exercises
Past Life Regression Contrasted w/ Astral Projection – Discussion
About School of Multidimensional Healing Arts and Sciences: 
SMHAS brings the study of consciousness to those seeking a broad range of spiritual, metaphysical, or alternative experiences which are both personal and scientific. Both campus and online video classes are available to students. SMHAS provides students with high value courses woven together with integrity, universal wisdom and heart-centered energy. Classes are taught by a large number of passionate, diverse teachers. Classes include meditation, automatic writing, energy healing, psychic development, intuitive painting, hypnosis certification, channeling, conscious nutrition, parenting, past life regression, Reiki, relationships, A Course in Miracles, metaphysical classes and many more - up to 80 classes per month and different certification programs. Holistic Fairs on the fourth Saturday of each month are combined with other dynamic programs such as this Soul Journey Feast. School of Multidimensional Healing Arts and Sciences is located at 18271 Mc Durmott West, Suite H, Irvine, CA 92614
About Keynote Speaker Dr. Carol Francis:
As a Clinical Psychologist, Marriage, Family & Child Therapist, Certified Medical Hypnotherapist, and Reiki Master, Practitioner of Astral Projection, Remote Viewing, Shamanic Tools and researcher of spiritual or nonphysical psychological phenomenon for almost 4 decades, Dr. Carol Francis weaves empirical research in various fields of psychology, neurology, and biology with many spiritual and western life-enhancing tools. This workshop reflects a portion of her research which is also presented in her book, Your Soaring Phoenix and