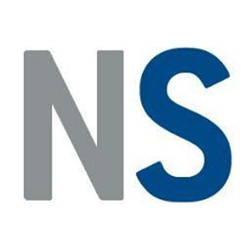 Together we can now solve any Microsoft challenge - Jeff Dunmall, President imason
Washington, D.C. and Toronto, Ontario (PRWEB) November 02, 2015
New Signature, the 2015 Microsoft US Partner of the Year, announced today that it has acquired Microsoft application development leader imason inc. By adding imason's team of experts, New Signature has strengthened its capability to deliver across the complete Microsoft stack—from core infrastructure to custom line of business solutions. With this acquisition, New Signature continues its strategic expansion of service offerings and further secures its position as North America's premier cloud-focused Microsoft partner.
Founded in 1999, imason powers the connected enterprise with world-class knowledge management, relationship management, and enterprise mobility solutions. With customers across Canada and the United States, imason specializes in building business applications on Office 365, SharePoint, and Dynamics CRM. Enterprise mobility plays a key role today for employees, and as a North American leader in Xamarin, imason connects employees to the information they need from anywhere in the world, delivering native mobile apps on iOS, Android, and Windows. imason's user experience practice acts as advocates for end users, ensuring a smooth rollout and broad adoption of new business capabilities.
Starting today, imason will operate under the New Signature brand and its existing leadership team, headed by Jeff Dunmall will report to New Signature CEO Jeff Tench. New Signature's executive team, with Jeff Tench, Neil Hobbs, Christopher Hertz and Brian Bourne, will continue to function as it does today.
"imason brings to New Signature not only a deep understanding of application development but also an acute awareness of the role that user experience plays within this area of technology," said Tench. "As the IT industry continues its migration toward cloud technologies, customers are in need of custom line of business applications which allow them to operate in an efficient and effective manner. The combined ability of New Signature and imason will give customers a robust and comprehensive services partner to plan, build and operate these solutions."
Delivering true business value requires complete coverage across all Microsoft technologies. New Signature enables organizations to move to Microsoft's cloud by establishing the core infrastructure components required for scale and security. The capabilities imason brings enhances New Signature's ability to build on that platform with solutions that deliver business value for myriad challenges, seamlessly blending mobility, Office 365, Azure applications, and Dynamics CRM together. Finally, New Signature's cloud managed services business can operate those solutions, providing 24x7 monitoring, patch management, and remediation services.
In June, New Signature acquired two Microsoft partners, CMS Consulting and Infrastructure Guardian, both of which worked closely with the imason team on past engagements. The combined team won the 2015 Microsoft Canada Impact Award in the category of "Winning Together" for their joint work on a strategic project to transform software solutions in to fully managed services via Microsoft Azure.
"When I founded imason I wanted to bring together the best people, build a strong sense of company culture, and focus everyone on delivering dramatic impact with Microsoft technology. Transitioning to Microsoft's cloud means bringing a complete set of Microsoft capabilities to our customers, and joining New Signature accomplishes that." said Dunmall. "Together we can now solve any Microsoft challenge our customers throw at us, and we are no longer limited by geography. That is hugely exciting."
The combined firm is headquartered in Washington, D.C., and has offices throughout the US and Canada.
About New Signature
New Signature is a full-stack Microsoft consultancy focused on providing transformative business solutions to our customers. Our mandate is to deliver compelling experiences to everyone we do business with—customers, colleagues, vendors, partners and the greater community. In 2014 and 2015 New Signature was named the top Microsoft partner in the United States—becoming the first partner ever to consecutively win the prestigious US Partner of the Year award. Our experts support the entire Microsoft software stack—on-premises, hybrid and cloud—including Cloud Platform, Core Infrastructure, Security, Business Productivity and Application Platform. We deliver full life-cycle support, through our Plan, Build, Operate model, to ensure our customer's success in adopting technology and achieving a positive return on investment.
About imason inc.
Founded in 1999, imason works with the largest and most respected companies in North America, delivering a key strategic advantage with business solutions that offer employees the right information at the right time. Our deep, focused Microsoft expertise of our people sets us apart. We are experts in Knowledge Management, Relationship Management and Enterprise Mobility. Our customers appreciate our strategic and innovative approach, our predictable and consistent service, and our spirit of collaboration and partnership.
Contact Information:
Alison Garback
New Signature
(202)-452-5923 x 389
agarback(at)newsignature(dot)com
newsignature.com
Vicki Thomson
New Signature (formerly imason inc)
(416) 848-1346
vthomson(at)newsignature(dot)com
newsignature.com / imason.com