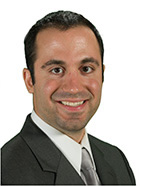 "Nowadays, the benefits outweigh the risks and there's no reason that men cannot also take advantage of an eyelid lift," said Dr. Taban
Beverly Hills, CA (PRWEB) November 04, 2015
According to the American Society for Aesthetic Plastic Surgery, in recent years, an increasing number of men are turning to cosmetic surgery to achieve the ideal appearance. In 2014 alone, male plastic surgery procedures increased by 43 percent, according to an October 12 report from The Global Dispatch. Among the most popular procedures that men are choosing, eyelid lifts or blepharoplasty has increased by 34 percent. Highly sought-after Beverly Hills oculoplastic surgeon Dr. Mehryar (Ray) Taban has extensive training in performing the most cutting-edge reconstructive and aesthetic eye cosmetic procedures.
"Blepharoplasty is increasingly popular among both men and women because wrinkles and excess skin around the eyes can dramatically alter a person's appearance, making them look older and more tired," said Dr. Taban. "As cosmetic procedures have improved in the past few years alone, it is not surprising to see that men are now taking advantage of the restorative techniques that are now available to give individuals a more refreshed, youthful appearance."
One of the main arguments behind the rise in plastic surgeries among men, particularly middle-aged men, is the pressure to compete in the workplace with younger men fresh out of college.
"Career men often come to Taban MD looking for a more subtle, yet sculpted appearance, rather than a total transformation," added Dr. Taban. "In fact, when it comes to achieving an ideal masculine appearance for men between the ages of 40 and 70, it is often preferable to leave a few fine lines and wrinkles around the eyes in order to maintain a more natural, dignified appearance."
In previous years, cosmetic surgery has been seen as a mainly feminine concern, as younger and younger women and even teens look to cosmetic surgeons to improve and preserve their youthful appearance. Men, on the other hand, have been deterred from going under the knife for fear of judgment from their male peers, as discussed by the American Society for Aesthetic Plastic Surgery.
"Cosmetic procedures are gaining more acceptance among men and women as we are more able to achieve amazing, natural-looking results," said Dr. Taban. "Nowadays, the benefits outweigh the risks and there's no reason that men cannot also take advantage of an eyelid lift or even Botox to make them look as young as they feel."
Mehryar (Ray) Taban, MD, FACS, is a Santa Barbara and Beverly Hills oculoplastic surgeon (cosmetic and reconstructive eyelid plastic surgery) who is committed to his patients' progress and results. He offers an array of reconstructive and cosmetic procedures, with a focus on the face in general and the eyes in particular. He has had extensive training, and is triple board-certified by the American Society of Oculofacial Plastic Surgery (ASOPRS), American Board of Cosmetic Surgery (ABCS) and American Academy of Ophthalmology (AAO). Due to Dr. Mehryar (Ray) Taban's expertise in eye plastic surgery, he is often called upon to help other physicians with their complex cases, and frequently publishes articles and lectures to physicians around the country.
For more information on Dr. Taban and his services, please visit http://www.TabanMD.com.