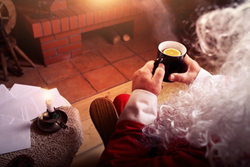 (PRWEB UK) 4 November 2015
The eco car hire franchise Green Motion has announced further expansion in its car rental network within Finland with the opening of Rovaniemi which gives customers the opportunity to visit Santa Claus at his home in Lapland.
Green Motion is conveniently located at Rovaniemi Airport and will provide customer's with a great choice of car hire vehicles for them to enjoy the beauty of Rovaniemi and Lapland.
As well as having the opportunity of visiting Santa Claus this Christmas, don't forget that Lapland is opened 365 days a year and also makes a fantastic Finnish destination.
For more information on hiring a car at Rovaniemi in Finland, please visit greenmotion.com or to enquire about a car hire franchise in Finland or worldwide, please visit our Franchise Page.