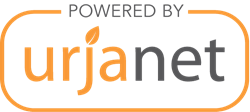 As Urjanet's software and services customer list continues to grow, those firms not working with Urjanet will have to start asking themselves why.
ATLANTA (PRWEB) November 03, 2015
Urjanet – the company that makes the world's utility data easily accessible and usable – today announced 75% of the "leaders," 75% of the "innovators" and 49% of all vendors included in the recent Verdantix report "Green Quadrant Building Energy Management Software 2015" rely on Urjanet for access to the utility bill data needed to power their software.
The report provides guidance for senior executives and decision-makers, including CFOs, Chief Sustainability Officers, Directors of Energy, Facilities and Real Estate, and Heads of Procurement. It helps those in industries such as banking, business services, healthcare, hotels and leisure, insurance, media, and retail select a software supplier to assist in managing their organization's energy supply, consumption and cost, from the office building to the enterprise level.
Most energy management software solutions depend on utility bill data to measure energy consumption and cost, which is the first step to identifying opportunities for energy conservation, cost reduction and lowering carbon emissions. Organizations investing in energy management software solutions will struggle to realize value and a positive return on these investments until they have easy and timely access to their utility data.
Historically, lack of access to an organization's utility bill data has created major barriers to energy management technology success. Urjanet eliminates these barriers by collecting utility data from an expansive network of utility connections around the world and makes it easily accessible and useful to the technology and processes that need it.
"I want to personally congratulate the long list of Urjanet customers included in this year's Green Quadrant® Building Energy Management Software 2015 report," said Sanjoy Malik, Urjanet's CEO. "We're thrilled to provide the utility bill data these industry leaders and innovators need to power their groundbreaking solutions."
In a report published earlier this year, independent analyst firm Verdantix said, "As Urjanet's software and services customer list continues to grow, those firms not working with Urjanet will have to start asking themselves why." - Verdantix, Urjanet Supports Growth of Energy Management Ecosystem, April 2015.
ABOUT URJANET
Urjanet's mission is to provide the world with easy access to automated utility data. Our cloud-based platform connects directly to utilities to seamlessly acquire and normalize disparate utility bill and interval data. The processed data is delivered directly to industry-leading business applications.
Public and private organizations across the world use Urjanet data to achieve sustainability goals and reduce energy consumption and cost. Urjanet is rapidly becoming the global standard for utility data and powers applications from the leading energy and sustainability solutions providers.
Urjanet is a privately-held company headquartered in Atlanta, Georgia. For more information, visit http://www.urjanet.com.