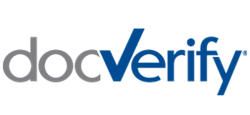 Our partnership with eOriginal is the beginning of change, not only for notaries, but for the real estate and mortgage markets... As the digital world takes shape around us, it is clear that the days of paper are obsolete.
Baltimore, MD (PRWEB) November 05, 2015
eOriginal, Inc., the experts in digital transactions, and DocVerify, the trusted leader and innovator in digital document verification, today announced a partnership to provide secure, accessible and legally-binding electronic notarization capabilities to eOriginal's recently released eMortgage platform.
DocVerify's approved and certified Electronic Notary System is a Platform as a Service (PaaS) that allows commissioned notaries to create secure electronic notarization's that can be accessed by the notaries and their clients anytime and from anywhere. The solution requires no software downloads, installations or maintenance. Additionally, it streamlines the workflow and decreases costs associated with journals, paper storage and file organization.
As a leader in the notarization industry, Darcy Mayer, CTO of DocVerify, is a well-known advocate for the transformation of notarization into the digital space. As increased pressure from consumers and regulators continue to push the mortgage industry to evolve, eOriginal and DocVerify have placed themselves at the forefront of the eMortgage revolution.
"Our partnership with eOriginal is the beginning of change, not only for notaries, but for the real estate and mortgage markets that affect the millions of current and future homeowners across the country," said Mayer. "As the digital world takes shape around us, it is clear that the days of paper are obsolete. We are proud to stand alongside eOriginal as a pioneer of eClosing and eMortgage as a whole."
eOriginal's proprietary eMortgage process brings together leading integration partners to deliver a fully digital process that includes eNotarization, eWarehousing, eCustodian services and integration with Mortgage Industry Standards Maintenance Organization (MISMO) compliant SmartDocs and Forms. With the collaboration of its partners, eOriginal is able to deliver a state-of-the-art solution ahead of others in the industry.
"A sophisticated partner like DocVerify provides much more than notarization functionality to our eMortgage ecosystem," said Stephen Bisbee, CEO and president of eOriginal. "Their unmatched digital reliability and efficiency will ensure that every end-user and financial asset investor is provided with the utmost confidence in the integrity of their digital contracts."
On Dec. 8 at 2:00 p.m. EST, eOriginal will be hosting a webinar on its eMortgage solution, the most compliant, robust solution available on the market today. Interested mortgage lenders and industry leaders can sign-up to attend by visiting: http://info.eoriginal.com/eMortgage_Webinar.html.
About eOriginal, Inc.
Founded in 1996, eOriginal is the trusted expert in digital transaction management solutions, specializing in the post-execution management of financial asset documentation. eOriginal SmartSign® and eAsset® Management Services enable an end-to-end solution for fully electronic transactions that must be managed with the highest levels of security and compliance throughout their lifecycle. By treating every transaction as having assets that must be verifiably secure, legally compliant and enforceable, eOriginal provides its customers and partners with eCertainty®. For more information, please visit http://www.eoriginal.com. eOriginal®, eAsset®, eOriginal SmartSign® and eCertainty® are trademarks of eOriginal, Inc. and are registered in the United States or in other jurisdictions.
About DocVerify
DocVerify is an electronic signature and electronic notary company that helps clients innovate and win in the new digital document economy. As an industry leader in electronic signatures and role based workflows, DocVerify delivers unmatched customer value by combining strategic partnerships with firms such as Wufoo, Salesforce, and eOriginal, as well as a unique and highly secure cloud services platform.
The DocVerify platform harnesses the power of technical experts, to help our clients drive competitive advantage that ensures the integrity of digital documents, provides fraud prevention, and safeguards intellectual property.
DocVerify is fully compliant with HITECH, ISO, SOX, HIPAA, PCI, UCC, various other ISO requirements, and other laws or regulations. DocVerify is a registered trademark of DocVerify, Inc.