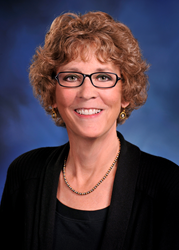 "Partnering with Joslin allows HSHS Medical Group to offer patients comprehensive diabetes care based on the best research available," said Melinda Clark, Chief Executive Officer of HSHS Medical Group
Springfield, Illinois (PRWEB) November 04, 2015
HSHS Medical Group is pleased to announce that effective November 2nd its Springfield Diabetes & Endocrine Center (SDEC) is an affiliate of Joslin Diabetes Center. Springfield Diabetes & Endocrine Center will now be called Joslin Diabetes Center, Affiliate at HSHS Medical Group.
Based in Boston, Massachusetts, Joslin Diabetes Center is the world's leading diabetes research and clinical care organization. An independent, non-profit institution affiliated with Harvard Medical School, Joslin is unique in its sole focus on diabetes and is one of the most research-intensive academic medical centers. HSHS Medical Group joins Joslin as one of nearly 20 clinical care affiliates in the U.S.
SDEC has a long-standing reputation for offering high quality diabetes care to patients. Certified educators and a certified insulin pump trainer are part of the team approach SDEC takes to diabetes management and clinical research. Their diabetes patient education program has been awarded recognition by the American Diabetes Association in accordance with the National Standards for Diabetes Patient Education Programs since 1990. The new center will continue to offer comprehensive endocrinology care as well.
The research team at SDEC has been conducting clinical trials related to diabetes, growth hormone and obesity since 1982 with high enrollment and retention rates. Therapeutic specialties include Diabetes Type 1 and Type 2, long-term cardiovascular side effects of diabetes drugs, obesity, growth hormone, endocrine, thyroid, lipids and hypertension.
"Partnering with Joslin allows HSHS Medical Group to offer patients comprehensive diabetes care based on the best research available," said Melinda Clark, Chief Executive Officer of HSHS Medical Group. "We are excited about the benefits this affiliation will bring to our patients' health care."
The new Joslin Diabetes Center is located at 1118 Legacy Pointe Drive, Springfield, Illinois. Their phone number is (217) 787-8870. http://www.hshsmg.org