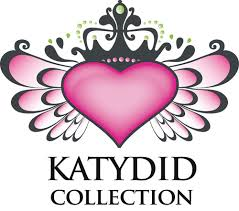 Dallas, Texas (PRWEB) November 03, 2015
Thomas Jefferson said, "I'm a great believer in luck. And I find the harder I work, the more I have of it." If that's the case, then call entrepreneur Katy Messersmith one lucky lady.
The owner of Katydid Collection, a Dallas-based womenswear and accessories company, Messersmith held an enviable first page Google position, was among Inc. 500's list of fastest growing privately held companies, and a favorite wholesaler to boutiques nationwide. However, in 2012 her business changed dramatically. Due to Google's Penguin and Panda algorithm updates she nearly lost her business, and a whopping $4.5 million in sales. Frustrated and scared, Katy rolled up her sleeves and worked harder than ever on her business; scanning the e-commerce horizon for another means of retailing her Katydid Collection womenswear designs.
Katy discovered Seattle-based Spreesy, a one-stop, social-selling platform and decided to test one of her trucker hat designs. The Katydid Collection's Lake Hair Don't Care women's trucker hat went viral generating 2 million views, 12,000 comments and 16,500 shares all via a single Facebook post. Since then, products in the Katydid Collection as well as wholesale items have seen similar success.
"I'm sold. It was an amazing test and also a testament to the power of social media for retailers like me," said Messersmith, founder and owner of Katydid Collection. Messersmith, who holds no financial or personal interest in the company credits Spreesy for helping put the company back on course.
"It has generated tremendous revenue but equally important, it gives us another means of reaching our potential customers where they want to be engaged by discovering and discussing trends, products and services that are relevant to their lifestyle," Messersmith explains.
According to the company's web site, the software enables businesses and individuals using Facebook and Instagram to sell directly to where their potential customers are the most engaged and receptive.
About Katydid: The Katydid Collection lifestyle brand includes women's apparel and accessories. The youthful yet edgy styles, vibrant colors, and signature popular motifs mixed with unexpected patterns have become wardrobe staples for women of all ages. While clients are drawn to the brand's unique designs and creative embellishments, repeat customers return for the exceptional quality of the garments. Insisting on the highest standards for the Katydid brand, the entire apparel line is made in the USA. The label is sold in more than 5,000 boutiques across the nation.
About Spreesy: Founded by two college dropouts, Spencer Costanzo and Braydon Batungbacal, Spreesy enables direct selling over Instagram and Facebook. Spreesy allows businesses to easily monetize their followings, enabling them to capitalize on the thousands to millions of people who have already demonstrated interest in their products. Spreesy is completely free to use and trusted by thousands of merchants.
###