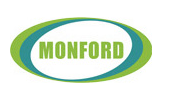 We are looking forward to using Field View for our field documentation and working toward eliminating paper documents throughout our organization
Sydney, Australia (PRWEB) November 02, 2015
Viewpoint Construction Software® is pleased to announce that Monford Group, a multi-disciplined construction company with experience across all sectors of the industry and performing work across Australia, has selected Viewpoint as a technology partner, purchasing Vista™ by Viewpoint, Viewpoint For Projects™, and Field View.
After a thorough review of software solutions on the market, Monford selected Viewpoint to help solve problems the company was experiencing with dependence on several different software solutions used in different departments that were not integrated. This lack of integration resulted in a lot of manual data entry that increased the risk of error and more than doubled the time it took to complete daily tasks. Across the organization it was agreed that Monford needed to find an integrated solution in order to streamline business process and that's what contractor found with Viewpoint.
"Viewpoint stood out because of its understanding of the construction industry; the solutions have been specifically built for construction companies," said Declan White, Director at Monford Group. "The fact that our plant, labour, and a material costs could all be tracked in one system was a great selling point. Additionally, knowing that the Viewpoint solution could also handle our Human Resources, Plant Management, and document control process, all in the single system, was a key factor in deciding to go with Viewpoint."
The choice was clear and, as White explains, Monford is looking ahead to great benefits: "We are looking forward to using Field View for our field documentation and working toward eliminating paper documents throughout our organization. We are also looking forward to the benefits our integrated software solutions will provide. Our organization will be able to access, share, track, and report on the data needed to make better decisions in all areas of our business."
About Viewpoint Construction Software
Viewpoint is a provider of innovative construction-specific software solutions to the global construction and capital project industries. Viewpoint provides the tools they need to improve project profitability and visibility, manage risk, and effectively collaborate with the entire project team. Viewpoint solutions include everything needed from preconstruction to construction and facilities maintenance, offered on a variety of platforms, including Cloud, Mobile, SaaS, and On Premises. With offices in the Australia, UK, and the US, Viewpoint has become the technology partner of choice, with customers located across the globe in more than 28 countries. For more information, please visit http://www.viewpoint.com.
© 2015 Viewpoint, Inc. dba Viewpoint Construction Software. All Rights Reserved. Viewpoint®, Viewpoint Construction Software®, Viewpoint V6 Software®, Vista by Viewpoint™, ProContractor by Viewpoint™, Construction Imaging®, Mobile Field Manager™, 4Projects®, Viewpoint For Project Collaboration™ and Viewpoint For Estimating™ are trademarks or registered trademarks of Viewpoint, Inc., in the United States and/or other countries. Other names and brands may be claimed as the property of others.