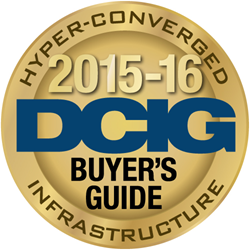 The market has come a long way since the emergence of converged infrastructure solutions like VCE and FlexPod said Tim Anderson.
Austin, TX (PRWEB) November 05, 2015
It should come as no surprise that with the adoption of virtualization, the software-defined movement and evolution of storage within enterprises that solutions that integrate components of compute, storage, networking and virtualization delivered on commodity hardware are gaining interest. These hyper-converged infrastructure solutions are providing flexible, pay-as-you-grow configurations with increasingly enterprise-class suite of features, making them far more attractive to users today. With steady predictions by industry watchers that the market will continue to grow by more than 50 percent year-on-year, to $6 billion in 2015 alone, coupled with the number of established and up-and-coming companies that offer vSAN ready and EVO:RAIL configurations, the prospects look bright.
"With the advent of server virtualization, continued adoption of flash memory as a storage media and interest in all things software-defined, it was only a matter of time until the hyper-converged infrastructure movement became much more than an interesting option," said Tim Anderson, research analyst and co-author of the DCIG 2015-16 All-Flash Array Buyer's Guide. "The market has come a long way since the emergence of converged infrastructure solutions like VCE and FlexPod. Large and midsize organizations were quick to adopt these solutions as they minimized the complexity and headaches associated with managing, updating, and patching existing networked storage environments. Hyper-converged infrastructure solutions are taking this to the next level by essentially providing the same type of hardware architecture as converged infrastructures but in turn include software to provide the specific data protection, management and orchestration services that ensures everything is managed as a single entity. With the introduction of the DCIG 2015-16 Hyper-converged Infrastructure Buyer's Guide, we are confident this will give customers an easy to use and powerful tool to shortlist solutions they will want to bring in-house to test."
For the DCIG 2015-16 Hyper-converged Infrastructure Buyer's Guide, DCIG, LLC evaluated 58 offerings from 17 companies. After an initial survey containing more than 100 questions was completed, product capabilities were assessed based on data provided by the vendor, prior DCIG research, and information available in the public domain. Products were then evaluated on more than 100 features. After scores were compiled, products were ranked Recommended, Excellent, Good, or Basic across functionality and capability relative to the other products included in the Buyer's Guide.
The intent for this Buyer's Guide, as with all DCIG Buyer's Guides, is to provide an "at-a-glance" comparison from which end users can select the most appropriate solution for their existing needs.
The DCIG 2015-16 Hyper-converged Infrastructure Buyer's Guide top solutions included products from (in alphabetical order): Cisco, IBM, Nutanix, Simplivity, SimpliVity, and Supermicro.
The Nutanix NX-8000 Series, Nutanix NX-9000-Series and Simplivity OmniCube CN-5000 earned Recommended rankings in this Guide for sharing the following characteristics in common:

Deliver storage efficiencies such as deduplication and/or compression.
Provide replication and snapshot functionality.
Scale to support very large clusters of up to 64 nodes (plus or minus) in size in which facilitates massive consolidation inside a single logical cluster.
Have OEM agreements with other server hardware suppliers (Dell for Nutanix, Cisco for Simplivity). These agreements give organizations more choices while deploying their respective products.
Support multiple hypervisors with Nutanix supporting three and Simplivity two. This again provides organizations additional flexibility to choose the most appropriate one for their environment.
Offer numerous data protection capabilities to include creating application-consistent snapshots with the use of VSS.
The DCIG 2015-16 Hyper-converged Infrastructure Buyer's Guide achieves the following objectives:
Provides an objective, third party evaluation of hyper-converged infrastructure products by evaluating and scoring their features from an end user's perspective
Scores and ranks features of each hyper-converged infrastructure solution on criteria that matter most to end users
Provides a standardized data sheet for each of the hyper-converged infrastructure so users may do quick side-by-side comparisons of products
Gives any organization a solid foundation for getting competitive bids from different providers that are more closely based on "apples-to-apples" comparisons
"Much has been written about the challenges faced in the adoption of hyper-converged infrastructure solutions," added Jerome Wendt, founder and co-author of the 2015-16 Hyper-converged Infrastructure Buyer's Guide. "Just ask those storage and networking admins who need to understand the benefits of hyper-converged solutions over legacy infrastructures that are already firmly in place in organizations today. However, with that said, the upfront resistance can be quickly overcome when the realization of how these news solutions can meet their specific needs is met. This quickly makes hyper-converged infrastructures arguably one of the most compelling new architectures to appear in enterprise technology in the past decade."
Disclosure and Methodology
DCIG identified 17 companies that provide hyper-converged infrastructure solutions that met the following criteria:
Supports at least one hypervisor (XEN, HyperV, VMware, KVM, etc.)
Provides compute and storage in the same infrastructure solution (servers using Local DAS as the storage layer.)
Does NOT require external shared storage in order to function (products that needed NAS/SAN storage to function were excluded.)
Enables the ability to cluster/federate multiple nodes together.
Supports a centralized management and reporting structure.
Provides data protection and replication through existing software features or uses of third party applications (enables local backup and remote replication of VM's, datastores or both.)
Supports various types of disk drives to include SAS, SATA, and/or SSD.
It is important to note that no vendors, whether clients or not, for this Buyer's Guide or all Buyer's Guides before, were afforded preferential treatment. All research was based upon information provided directly by vendors, research and analysis by DCIG and other publicly available information and all results solely reflect the opinion of DCIG.
As with all Buyer's Guide, they are not intended to be a substitute for internal testing nor was any product testing completed. DCIG encourages any organization that is considering the purchase of any solution included in a Buyer's Guide to do its own in-house testing.
As a supplement to this Buyer's Guide, all of the data collected for this Buyer's Guide and all DCIG Buyer's Guides to date are available through the DCIG Analysis Portal, an online data visualization portal. The portal provides more detail on what is available and can be accessed via this link.
Availability
The DCIG 2015-16 Hyper-converged Infrastructure Buyer's Guide is available immediately to subscribing DCIG Analysis Portal users at the following link http://portal.dcig.com/. End-users and buyers may receive complimentary access. Individuals new to the DCIG Analysis Portal may register at this link to access this Guide.
Resources:
DCIG Website: http://www.dcig.com
DCIG Blog: http://www.dcig.com/blog
About DCIG
DCIG is a group of analysts with IT industry expertise who provide informed, insightful, third party analysis and commentary on IT hardware, software and services.
DCIG independently develops and licenses access to DCIG Buyer's Guides. DCIG Buyer's Guides provide actionable intelligence through comprehensive, in-depth analysis of data center infrastructure product features. DCIG also develops sponsored content in the form of blog entries, customer validations, product reviews, special reports and executive, standard and full-length white papers.
DCIG's target audiences include C-level executives, IT managers, systems and storage engineers and architects, press/media, magazine and website editors, bloggers, financial and technical analysts, and cloud service providers.