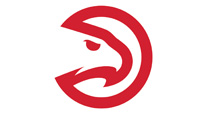 We've always appreciated the Hawks for their recognition of the people who serve and protect our nation and communities.
San Diego, CA (PRWEB) November 03, 2015
GovX.com has partnered with the Atlanta Hawks for a third consecutive year to offer military and first responders privileged discounts on tickets for the 2015-16 season.
GovX.com is the largest e-commerce website for verified active and veteran U.S. military along with police, fire, emergency rescue and medical technicians and those from related government agencies. GovX.com uses its proprietary online verification technology to confirm a member's service eligibility to access this ticketing discount program. There is no charge to become a member.
In addition to special pricing on ticketing and events, GovX.com offers significant savings on gear, apparel, accessories, and equipment for active and off-duty lifestyles. The site has nearly 1.75 million members and works with over 550 partners in retail, major league sports and entertainment. The Hawks join a number of other NBA teams offering savings on ticket purchases for the 2015-16 season using the GovX online verification technology.
"We've always appreciated the Hawks for their recognition of the people who serve and protect our nation and communities," said Kim Penny, Senior Vice President of GovX. "Working with them for another year to honor the GovX members is a privilege."
Through GovX.com, the Hawks are offering fans up to 15% off individual tickets to all military personnel and first responders for all home games. The offer also extends to gift purchases, allowing GovX members to purchase discounted tickets for friends and family.
Current GovX members can find ticket discounts to Atlanta Hawks home games by navigating to http://www.govx.com/tickets. Any non-members who qualify for GovX can complete the free registration to access the discounted ticket program.
For information on all GovX deals, visit http://www.GovX.com.
About GovX
GovX.com is for men and women of service. A members-only online destination for military and first responders, the site offers thousands of products from hundreds of brands at exclusive, below-retail pricing. Members include active and veteran U.S. military, firefighters, law enforcement officers, federal agents, and personnel from related government agencies. For more information, visit http://www.govx.com.
About the Atlanta Hawks
With a bold identity and strong new ownership, the Atlanta Hawks Basketball Club and Philips Arena remain committed to making Atlantans proud on the court and off. The 2014-15 Southeast Division Champions, the Hawks have made the postseason in eight consecutive seasons and reached the Eastern Conference Finals for the first time in franchise history in 2015. Off the court, the organization has built a culture of inclusion, diversity and innovation, all with a touch of Southern Hospitality. It continues into the community where the organization builds bridges through basketball, whether by constructing and refurbishing courts in Atlanta neighborhoods, providing scholarships to our basketball camps, or surprising and delighting our fans with unique Atlanta Hawks experiences. Atlanta Hawks Membership, which includes your seat for every home game for the 2015-16 regular season, is on sale now at http://www.hawks.com/membership or by calling 866-715-1500! For more information on the Hawks, log on to http://www.hawks.com today or follow us on twitter @ATLHawks.