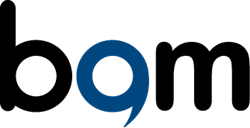 We invite anyone to donate their time and talents, no matter how large or small the commitment. We truly appreciate the generosity of the Montana marketing community and this is our way of giving back.
Billings, Montana (PRWEB) November 04, 2015
Billings Advertising and Marketing is releasing its BAM 2016 Public Service Project application and encouraging Montana non-profit organizations to apply for free marketing and public relations services for an entire year. The application is located on BAM's website and is due December 31st. The BAM 2016 Public Service Project recipient is set to be announced in January.
"This is truly our way of giving back to our local communities. Last year's BAM Public Service Project recipient was the Ramsey Keller Memorial, which pays for infant funerals in Montana. The generosity of BAM members and community members who donated their time and talents for an entire year helped elevate the Ramsey Keller Memorial from a relative unknown to record-setting fundraising levels. This has allowed the organization to help more hurting Montana families," says BAM Vice President and Avitus Group Public Relations Manager, Dianne Parker.
"The Ramsey Keller Memorial has seen tremendous growth since the beginning of our relationship with Billings Advertising and Marketing Club. BAM has been instrumental in cultivating community awareness for our foundation while helping RKM to meet and exceed projected participation numbers for our two major fundraisers. They took considerable time to get to know us on a personal level and understand why our foundation is so important to us and the people we serve," says Ramsey Keller Memorial Founder, Kori Keller.
BAM, a non-profit club itself, is also calling on members, community members and anyone in the field of marketing to volunteer to help provide free marketing and PR services. BAM is asking any interested parties to fill out the club's 2016 Public Service Project Volunteer Survey on the BAM website. The survey lists several volunteer opportunities ranging from donations of gift baskets and event volunteers to developing a marketing strategy, website development, graphic design, video production, press release writing and distribution, media placement and media partners.
Organizations that have been instrumental in providing donations and awareness for BAM's public service projects include Allegra Billings, Avitus Group, Billings Federal Credit Union, St. Vincent Healthcare, First Interstate Bank, Billings Community & Adult Education, KULR8 Television, News Talk 730 AM, Spotlight Productions, Billings Clinic, Skinner Benoit Public Relations, Parker's Hangover Tonic, Community 7 Television, Hello Montana (ABC), KTVQ, the Billings Gazette, the Great Falls Tribune, Connoisseur Media, Billings365.com, Yellowstone Valley Woman Magazine and Magic Magazine.
"These organizations and many more have stepped up to help year after year. We could not do it without their help. We invite anyone to donate their time and talents, no matter how large or small the commitment. We truly appreciate the generosity of the Montana marketing community," says BAM President and Billings Federal Credit Union Marketing Officer, Cathy Grider.
BAM is a network of top advertising agencies, freelancers, design firms, web and interactive media developers, publishers and broadcasters, media suppliers, film and recording studios, printers, public relations firms, communication educators, foundations, business owners and students from Billings and throughout Montana. The non-profit organization exists to serve members through professional development, networking and giving back to local communities. BAM is an AAF, American Advertising Federation, affiliate. AAF is the unifying voice of advertising.