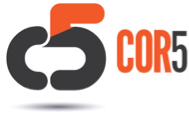 "COR5 is constantly listening and improving," said Paul Strasser, COR5 President. "We've made the site better and more intuitive to use for our customers."
King of Prussia, PA (PRWEB) November 02, 2015
COR5, a set of online applications designed to improve personnel/talent development, hiring effectiveness, and sales performance, just released version 2.0 of COR5.com.
Upgraded for a better customer experience, COR5's 2.0 release includes features such as:

An intuitive user interface
Simple, accessible navigation that quickly gets you where you need to go
Easier access to all of your information and projects
Streamlined project setup
For current customers, all existing projects and information are still available on the new site.
"COR5 is constantly listening and improving," said Paul Strasser, COR5 President. "We've made the site better and more intuitive to use for our customers."
Also recently released on COR5.com is a suite of applications that includes:
COR Talent:

Effective Hiring: Designed to help a company increase its odds of hiring success and save time and money by identifying the right person for the job.
High-Potential Assessment: Helps identify current employees with the potential to advance and perform at a higher level, allowing companies to coach and develop the talent they already have working for them.
Job Profiling: Create precise job profiles (free) to better understand and reach consensus on what is required for success in a position.
COR Development:

Understanding You: A free easy-to-use set of assessments that will help you and your associates identify their true strengths and opportunities. Results provide insight into why someone operates the way they do and the areas where someone can excel and start performing better immediately.
COR Sales:

High-Performance Selling: COR5 is the only system that helps you with both people-focused and process-focused selling practices.
The Selling Process: Helps you and your team identify the right steps in their sales efforts to close the deal.
Selling to Customers: Helps you understand how to adjust your sales approach for different types of customers at each stage of the sales process.
Understanding Your Customers: A quick and easy-to-use application to help you understand what makes a specific customer tick so that so you can adjust and close the deal.
"COR5 was built to help people achieve more. Whether our applications are used to help companies find the right talent for a position, improve overall sales performance or identify an individual's own personal strengths and opportunities, everything we do is focused on helping people and companies realize and reach their fullest potential," said Strasser.
Unlike anything else on the market, COR5's online hiring, talent development and sales applications—which are based on proven behavioral science—are unique and affordable, with a single license costing as little as $25. More detail on the 2.0 release and each of the new applications can be found at http://www.COR5.com.
COR5, headquartered in King of Prussia, PA, provides Software-as-a-Service (SaaS) evaluations of behavioral style, values, interests, capabilities and adaptability for self-improvement, evaluating job candidates and high-potential employees and increasing sales performance. It is the only online solution that utilizes multiple indicators of motivations and capabilities in enhancing success and fulfillment in the workplace. COR5 assessment models are based on scientifically developed behavioral models designed and tested by internationally recognized thought leader, author and co-founder Dr. Michael O'Connor. A free personal profile is available at http://www.COR5.com. COR5 is a privately held company. The Science of a Better You.