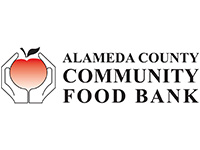 Oakland, Calif. (PRWEB) November 03, 2015
Alameda County Community Food Bank announced today the official start of its 2015 Holiday Food and Fund Drive. The Food Bank's goal for the drive is to provide 15.7 million meals to local individuals and families in need as a result of the holiday drives. In order to achieve this goal, the Food Bank must raise $6.7 million in financial contributions and 800,000 pounds of food from holiday food and fund drives.
Alameda County Community Food Bank provides healthy food to 116,000 people each month — two-thirds of whom are children and seniors. Although hunger is a year-round problem in Alameda County, the Food Bank typically raises more than half of its individual financial contributions during the holiday drives, making these efforts critical to the organization's ability to serve the community well into 2016.
Despite being in the heart of one of the wealthiest regions of the country, 1 in 5 county residents turns to the Food Bank for help – far outpacing the national ratio of 1 in 7 U.S. residents turning to food banks. With one of the highest costs of living in the world, a family of four in Alameda County needs to earn more than $86,000 just to meet basic expenses. Coupled with $15 billion in cuts to California safety net programs – with very little funding restored, despite a full economic recovery – it's nearly impossible for low- and moderate-income households to get by. That's where the Food Bank comes in.
The Food Bank's current strategic plan sets one of the boldest goals ever by a Feeding America-affiliated food bank: Provide 90 million meals annually—ensuring every food insecure person in Alameda County has at least one healthy meal per day—by 2018.
"We're building a movement to end hunger," said Suzan Bateson, executive director of Alameda County Community Food Bank. "The holidays are critical, both because of increased need and amplified interest in our work. Hunger is a solvable problem – however, we'll only achieve these goals with the support and partnership of our community."
Best Ways to Help
Alameda County Community Food Bank seeks community support this holiday season through a number of meaningful ways:

Donate: The Food Bank purchases more than half of the 28 million meals it will provide this year --including 18 million pounds of farm-fresh produce. Food banks are among the most efficient direct-impact charitable choices available: For every $1 donated, Alameda County Community Food Bank provides $6 worth of food to the community.
Virtual Food Drive: "Shop" online to donate funds so the Food Bank can purchase its most-needed items – including those that can't go into food drive barrels, like milk, eggs, meat and farm-fresh produce. Virtual Food Drives also save precious resources that allow our fleet of trucks to deliver more food during the holidays.
Traditional Food Drive: Host one or more of the Food Bank's iconic red collection barrels in an office, school, religious organization, or at an event. Food drives help the Food Bank collect high-quality, high-demand items like peanut butter, canned meats and other staple items, while helping generate visibility and awareness of the issue of hunger in our community.
While volunteer shifts for the holiday season are quickly filling up, the Food Bank also strongly encourages interested individuals and groups to sign up for shifts in early 2016. The Food Bank typically experiences shortages of volunteers from January to March, when extra hands are urgently needed to help package food for delivery to the community.
The Holiday Food and Fund Drive runs from November 1 through January 31. To donate or register your food drive, please visit http://www.accfb.org.
About Alameda County Community Food Bank
Since 1985, Alameda County Community Food Bank has been at the forefront of hunger relief efforts in the Bay Area. This year, the Food Bank will distribute the equivalent of 28 million meals. More than half of the food distributed is farm-fresh produce. The Food Bank serves 1 in 5 Alameda County residents by distributing food through a network of 240 food pantries, soup kitchens, and other community organizations, as well as direct-distribution programs including Children's Backpack and Mobile Pantry.
For eight consecutive years, Alameda County Community Food Bank has received Charity Navigator's top rating — Four Stars — ranking the organization among the top 1 percent of charities nationwide.
Learn more at http://www.accfb.org