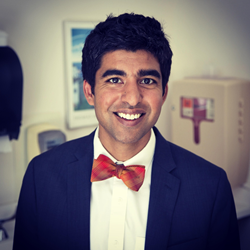 The story from Dr. Czapp, in addition to the other ideas we collected in this contest, demonstrate that there are many opportunities for clinicians and administrators to make healthcare more affordable
Boston, MA (PRWEB) November 03, 2015
Costs of Care, a clinician-led non-profit, partnered with the Healthcare Financial Management Association, Yale New Haven Health System, and Strata Decision Technology, to gather stories from patients, clinicians, and financial administrators that illustrate opportunities to make care more affordable. The organizations announced the winner of the 2015 National Story Contest today along with the availability of a compilation of the top stories in a free e-Book called 'The Best Care, The Lowest Cost: One Idea at a Time'.
The winning submission came from Patricia Czapp, MD of Anne Arundel Medical Center in Maryland. Titled, "Doc, I Need an MRI," the story outlined a unique approach to provide better care and reduce Emergency Department (ED) overuse by a high risk population of individuals suffering from preventable complications of chronic conditions. The net effect was a 34% decrease in 911 calls, a 28% decrease in ED visits, 43% decrease in hospital admissions, and an 80% decrease in hospital re-admissions.
Her story described how the organization leveraged data to identify ED and hospital overuse from a specific high-rise apartment building that housed disabled and low-income adults. Their solution was to set up a medical practice on the first floor of the apartment building to provide better care and to better meet the social needs of this specific patient population.
"The story from Dr. Czapp, in addition to the other ideas we collected in this contest, demonstrate that there are many opportunities for clinicians and administrators to make healthcare more affordable," said Neel Shah, MD, Executive Director at Costs of Care and an Assistant Professor at Harvard Medical School.
Dr. Czapp was recognized during the keynote address of the 2015 Strata Decision Summit in Chicago. Her essay and other top stories have been highlighted in an e-Book now available online at http://www.stratadecision.com/nationalstorycontest.
"The story contest brought together many innovative solutions that are working at a local level to a national audience," says Joe Fifer, the President and CEO of the Healthcare Financial Management Association. "The winning story offers a simple, yet innovative approach that's in place, working, and can be adapted by others."
The National Story Contest included submissions from patients, clinicians, administrators and collaborative teams detailing projects they've developed to address healthcare costs and improve overall value.
"To truly bend the cost curve in healthcare, the conversation on cost needs to be an on-going collaboration," said Dan Michelson, CEO of Strata Decision Technology.
If you have a story to tell, please share it by emailing Costs of Care at info(at)costsofcare.org.
About Costs of Care
Costs of Care is a nonprofit that has become one of the nation's most powerful voices for physicians, nurses and patients to share their experiences on personal impact of the cost of healthcare. Costs of Care sources, curates, and disseminates ideas from the frontlines of healthcare delivery that can drive better care at lower cost. http://www.costsofcare.org