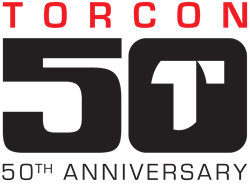 Philadelphia, PA (PRWEB) November 03, 2015
Torcon, a regional construction industry leader, has been selected by Cooper University Health Care to provide construction management services for multiple healthcare projects, including the addition of five new operating rooms, renovations to two existing operating rooms, construction of new medical suites and the renovation and expansion of the Hospital pharmacy.
During the multi-phase project, Torcon will also repurpose space within Cooper's trauma surgical intensive care unit to create a staff lounge and a multipurpose conference room. With a primary focus on maintaining the hospital's day-to-day functionality, all work involving the operating rooms will be completed during evening hours and reopen each morning for scheduled operating procedures.
All aspects of the project will be completed in a carefully-determined sequence to ensure there are no disruptions to patient care. The demolition and renovation of the existing pharmacy will be completed in multiple sections, preserving the full functionality of the 24 hour pharmacy, and the comprehensive improvements of the men's and women's locker room facilities will be scheduled to ensure access to employees while under construction.
"It's a pleasure to be working with Cooper, an institution that's been a leader in providing medical care to communities throughout southern New Jersey for more than 125 years," said Joe Torcivia, co-president of Torcon. "We are confident our extensive experience in the healthcare sector will serve as a great asset to the work we will be managing at Cooper University Hospital."
Construction at Cooper began recently and all phases are slated to be completed by April of 2017.
ABOUT TORCON
Celebrating its 50th anniversary as a family owned company, Torcon, Inc. is one of the most active and respected construction management firms in the Mid-Atlantic region. From Torcon's office at the Philadelphia Navy Yard, the company's operations encompass the eastern half of Pennsylvania, southern New Jersey, Delaware and Maryland.
Torcon specializes in technically complex projects with critical quality and operational standards. The company is currently among the nation's 80 largest at-risk construction managers according to ENR, the industry's leading publication, and was also named Contractor of the Year in 2013, by ENR New York. Torcon has successfully completed more than $4 billion of construction over the past decade.