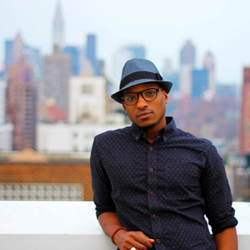 In 2009, we launched theGrio in partnership with NBCUniversal, which allowed us to quickly grow our brand and audience. TheGrio is now a black-owned media property at scale, which allows us to appeal to our audience in a more trustworthy and authentic way
New York, NY (PRWEB) November 04, 2015
Original founders David A. Wilson and Dan Woolsey have seen traffic skyrocket since purchasing theGrio.com back from NBCUniversal. The website was originally launched in 2009 and sold to NBCUniversal in 2010. Wilson and Woolsey now serve as Executive Editor and Director of Operations, respectively. Now upon its return to being black-owned media, theGrio.com is dedicated to super-serving the needs of its progressive African-American and Millennial audience.
Switching back to independent status has dramatically increased theGrio.com's web traffic. As part of NBC News, theGrio.com attracted between 1.5M and 2.2M monthly unique users. The new, independently run theGrio.com now attracts between 4.5M and 7M monthly unique users.
Advertisers looking for a dynamic way to connect with the African-American community have a valuable tool in theGrio.com. A leading digital content site for urban news and entertainment, theGrio enjoys editorial partnerships with leading media brands. The site also enjoys a strong mobile presence with 57% of its visitors accessing the site via a mobile device. Furthermore, 64% of visitors have an advanced degree and an annual income over $50,000.
New CRO Todd Brown joins the team from Johnson Publishing where he headed up revenue strategy for Ebony and Jet. As Chief Revenue Officer and EVP of Johnson, he was also responsible for monetizing all assets from digital, social, mobile, print, and licensing. Brown brings over 33 years of knowledge, management, and relationships to TheGrio, and his participation will ensure that the site will successfully migrate from the entrepreneurial phase to professional management.
Brown recently noted, "TheGrio is perfectly positioned to be the homepage for the AA audience on social, mobile and digital. We represent the most brand-friendly environment to connect with our coveted audience and through vetted storytelling, engage across news, politics, entertainment, health care, travel, sports, education, finance, and employment categories."
Co-founder Wilson commented that theGrio.com is now uniquely positioned to meet the needs of the African-American community, stating, "In 2009, we launched theGrio in partnership with NBCUniversal, which allowed us to quickly grow our brand and audience. TheGrio is now a black-owned media property at scale, which allows us to appeal to our audience in a more trustworthy and authentic way."
About TheGrio.com:
TheGrio.com is a daily news and opinion platform dedicated to delivering news, stories and information to a progressive African-American audience in a range of categories including news, opinion, entertainment, sports, living, health and politics. TheGrio's media kit can be downloaded at http://thegrio.com/advertise