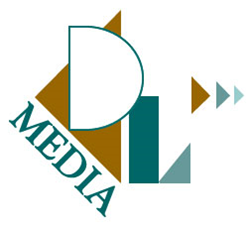 Each new hire adds to our depth of expertise. It is going to pay off for our clients.
Nixa, MO (PRWEB) November 03, 2015
DL Media, Inc. announced that April Clore, Darren Rush and Samantha Richardson are the newest members to join the growing full-service advertising agency team.
"Each new hire adds to our depth of expertise," said Dianne Davis, president of DL Media. "It is going to pay off for our clients."
April Clore brings over 10 years customer service and management experience to the social media manager position. A recent Missouri State University graduate, she received her Bachelor of Science degree in Electronic Arts and Certificate in Writing for Television and Film. Clore says, "I am excited to contribute my writing and media skills to the award-winning DL Media team."
In his new position, Darren Rush will be responsible for assisting clients with web development. He brings over three years experience in PHP programming. His background includes e-commerce development for a car audio, pro audio and lighting equipment company.
Samantha Richardson has joined DL Media's Creative Services team in the role of graphic designer. She formerly used her design expertise to help promote businesses at a map publications company. Richardson says, "I'll be helping reinforce the client's message in a creative and engaging way."
Founded in 1997, DL Media is a full-service digital marketing and advertising agency headquartered in Nixa, Mo. The agency works to advance clients' businesses by helping solve marketing challenges through relevant, engaging and compelling communications. For more information about DL Media visit dlmedia.com.