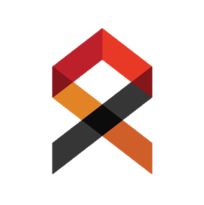 Richmond, Virginia (PRWEB) November 03, 2015
AuthX, a Digital Technology Company, today announced it has opened its third US office at 315 W. 36th Street in New York City to provide greater support to its customers in the Northeast. In addition, the company announced the hire of Andy Lim as SVP, Consulting Services, who will also oversee the new office's operations. Lim joins AuthX after nearly seven years at SDL plc, where he most recently led the Customer Experience (CX) Architecture team, supporting CX strategy development and delivery for some of SDL's largest customers, including: American Express, Jaguar Land Rover, Transamerica, Universal Orlando, and Wells Fargo. With more than 15 years of experience in the digital space, specifically around CX technology, Lim is expected to make an immediate influence on AuthX's strategy for both consulting services as well as the shift to product development.
"Because of his proven talent and high visibility in his role at SDL (sdl.com), Andy has become one of the most trusted and respected thought leaders in Marketing Technology, especially from a Customer Solutions Perspective," said Ralph Miller, Chief Business Officer at AuthX. "We are excited to have Andy on board, and expect him to have a material impact at the firm."
The new office, managed by Lim in New York City, will also provide AuthX with increased capacity for engineering, product development, marketing and sales as the organization continues to grow its offerings.
"I've known David Roe (CEO) and the team at AuthX for many years and we have worked side by side on several engagements together" said Andy Lim. "I have been following their progress over the last year very closely and have been impressed with the impact and achievements they have made in such a short period of time. The team at AuthX is highly talented and dedicated to everything that they do and I am looking forward to contributing to their on-going success."
About AuthX
AuthX is a Digital Technology Company with a unique perspective on Online Marketing and the solutions that power it. Offering, technical and marketing services with proven success supporting Fortune 1000 companies, AuthX is focused on taking modern business and technical strategies, such as Customer Experience Management (CXM), test-driven optimization, personalization and content management, and deploying them through one global system. A strategy we call "Global Brand. Local Marketing.™" By partnering with industry leading CXM technologies, AuthX is able to offer clients a tailored strategy to communicate intimately across channels through enablement of the platforms. AuthX's corporate philosophy promotes bringing "Authenticity" to each engagement, including our client, our partner, our employees, and our industry. To assist clients in overcoming the challenges presented by an ever-changing digital marketplace, AuthX provides Enterprise Architecture and Strategy, Implementation Services, Optimization Services and Cloud-Based Managed Services.