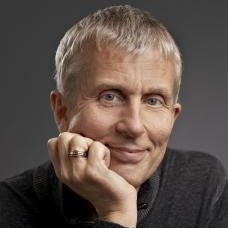 (PRWEB) November 04, 2015
Helen Attridge, Founder & President of the Academy of Leadership Coaching & NLP (ALCN) has announced that ACLN is offering Coaching Skills for Leaders, an ACSTH ICF certified, International coach training program, in Estonia. The course started in August and will wrap up in February of 2016. The program is being facilitated by ALCN graduate Ivar Lukk, Executive and Team Coach and Founder of Milton Pro, Andrew Machon, Executive Coach and Trainer and Helen Attridge the Founder and President of ALCN. It includes 10 training days that combine a powerful mixture of coaching skills and NLP skills for senior executives from public service and private businesses.
The Coaching Skills for Leaders program is ICF approved and provides 60 accredited coach specific training hours (ACC coaching skill level) using realistic leadership scenarios specifically designed for leaders to learn. The program emphasizes critical coaching skills as well as their application to the organizational challenges that leaders face. It was designed with the specific goal of supporting leaders to understand how to effectively implement an end-to-end coaching process with team members. Additionally participants are taught to use NLP and coaching in a conversational manner to empower, support and influence team members, which will allow them to reach their full potential as a leader, while delivering tangible and important results to the organizations in which they work within.
According to ACLN President, Helen Attridge, "leaders who go through this program will be better able to utilize coaching skills to support themselves and others in taking focused and purposeful actions that increase their productivity, growth, impact, and results." The course focuses in on coaching skills and the coaching process. Leaders are encouraged to examine their current behaviors and leadership styles while practicing and experiencing how coaching skills make them more effective.
Coaching Skills for Leaders was developed to meet the ICF core competencies utilizing two distinct course modules. Module One focuses on building coaching skills and creating a socially and emotionally intelligent leader. Module Two brings participants best of NLP and Leadership skills for self coaching and coaching a team to success. It focuses in on common challenges that leaders face and brings powerful NLP coaching skills for working those challenges.
About the Academy of Leadership Coaching & NLP
The Academy of Leadership Coaching & NLP is an international coach training and leadership development company. They are the only ICF approved leadership coaching academy which combines NLP coaching techniques and deep coaching experience with a truly global perspective. ALCN intensive coach training programs attract coaches from around the world who want to be leaders in the coaching field in their organization or independently. ALCN Corporate Coach Training Programs and Leadership Programs are custom designed for organizations wishing to develop a coaching culture.